Text
8/28/2017
Families staying in the Morgantown Ronald McDonald House didn't have to worry about cooking this summer thanks to the "Meals from the Heart" program – an initiative through which volunteers plan, prepare and serve home-cooked meals to families with sick or injured children in the hospital.
With the help of employee volunteers from MedExpress Urgent Care, the "Meals from the Heart" program provided dozens of families with the opportunity to spend less time in the kitchen and more time by their child's bedside.
"Many of the families staying in the Morgantown Ronald McDonald House have traveled far from home to spend several weeks, even months, getting treatment for their seriously ill or injured child and are going through very trying, difficult times," said Eleanor Reigel, executive director, RMHC of Morgantown. "Thanks to the efforts of MedExpress volunteers, these families have the opportunity to focus on what's truly important, which is getting their child healthy."
"MedExpress is grateful for the opportunity to help the Ronald McDonald House care for these children and their families," said Danin Greusel, Community Coordinator for MedExpress. "We know the special power that a home-cooked meal and a smile can have during the healing process, and we're honored to offer our support."
Volunteers from MedExpress also worked with the WOW! Factory, a pottery, painting and mosaic art studio, to create hand-painted art that was donated to the house to help create a warm, home-like environment for families. The art now hangs in the 16 rooms of the Morgantown house.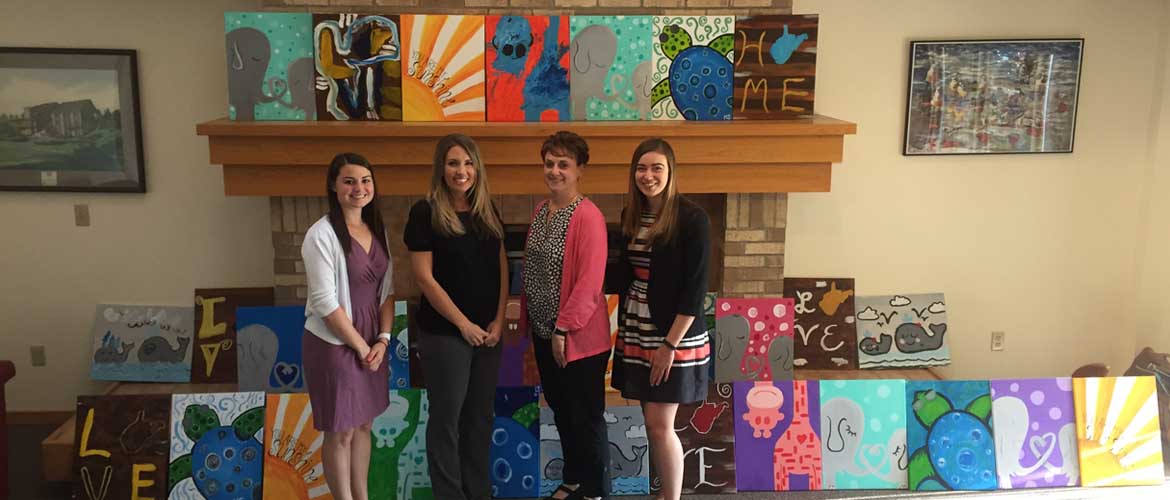 MedExpress partners with charitable organizations and schools throughout the region. The Morgantown centers play an important role in the community's health care, offering urgent care, employer health, and basic wellness and prevention services. MedExpress has two locations in Morgantown: 215 Don Knotts Blvd. and 956 Maple Dr. MedExpress centers are open every day from 8 a.m. to 8 p.m., with no appointment necessary.