Text
June 25, 2018
Dear Fellow Medical Professional,
After what feels like endless hours of studying, clinical internships, rotations, and taking more tests than I can count, I'm finally proud to say that I am a new healthcare graduate! While I'm excited, I find myself overwhelmed on what to do next and how to land my first job in the healthcare field. There are so many things to consider, and I want to make sure that I am putting my best foot forward. Do you have any tips and insights for the job search, resume preparation, interview etiquette, and more?
Sincerely,
"Fresh New Healthcare Grad"
Dear "Fresh New Healthcare Grad,"
First of all, congratulations on such a big accomplishment! Getting your healthcare degree is a huge achievement, and you deserve a shout out for your hard work these past few years. I can remember when I graduated that I was so eager to put my new degree to good use, but I was also stressed about where to begin in my job search. I had no idea there would be so many things to consider when looking for a healthcare career – from the variety of jobs and healthcare settings to resume and interview prep. Thankfully, I had a great support system of fellow classmates, family, and friends who provided me with positive encouragement and amazing wisdom. It's this wisdom, combined with learnings from my own experience that have allowed me to have a long-standing, successful healthcare career. Hopefully, this wisdom will help you, too!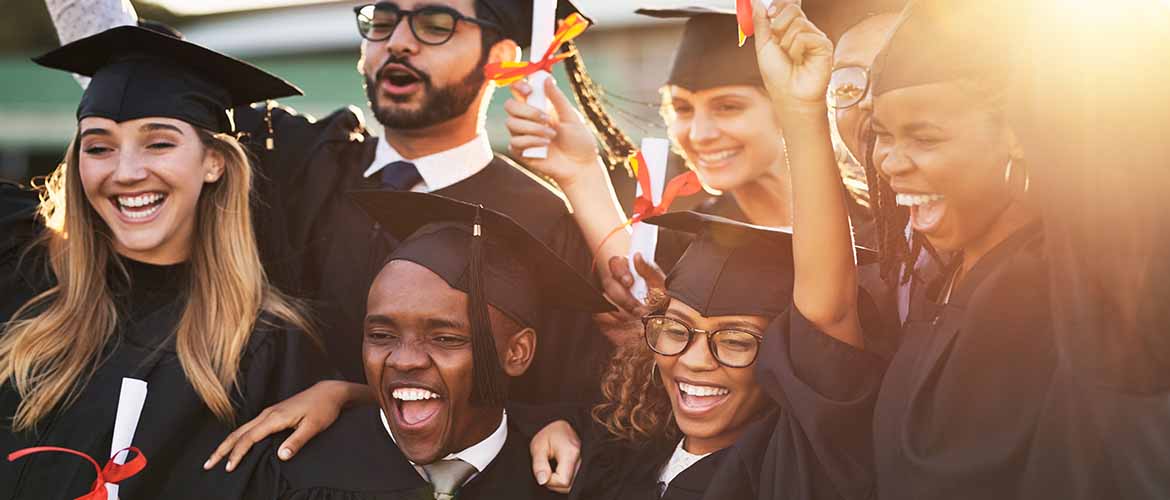 Before we get into specifics, there are a few things that I wish I would have kept in mind when I was a new graduate - patience and persistence. With growing job competition in the healthcare industry, experience requirements can be pretty steep, and you may not have that experience yet. This can make it easy to feel defeated. Remember to focus on your end goal of landing a healthcare job that aligns with your needs, interests, and trainings.
Preparation is the Name of the Game
Before you ever submit a job application, your resume should be in tip-top shape. By putting in some advanced thought, it will pay off in the long run and help recruiters or hiring managers see that you are qualified to do the job. If you find yourself lacking a lot of clinical experience to include, don't sweat it too much. I've found that recruiters don't expect new healthcare grads to have several years of clinical experience right out of college, but that they often look for past internships, volunteer experience, or big projects that they have worked on to indicate if they have an innovative spirit, drive, and passion to learn in a new role.
For example, I was a radiologic technologist that went straight into the urgent care industry with no medical assistant experience. But what I may not have had in clinical experience, I made up for with my passion for delivering excellent patient care, dedication to developing my clinical skills, and accountability to my employers. As a center manager who now interviews candidates, I know that I can always help sharpen one's clinical skills, but I can't always teach someone to be an outgoing and welcoming person.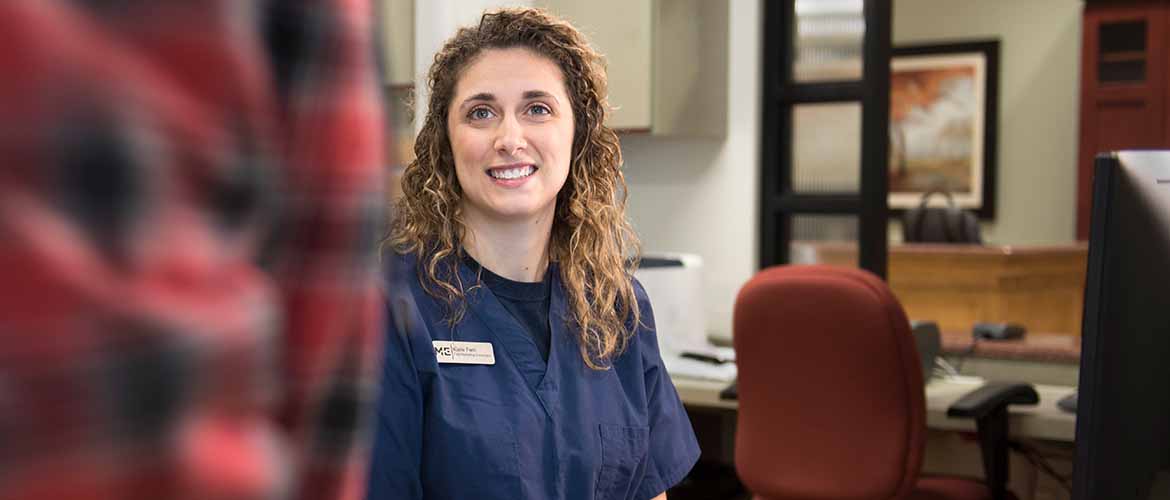 As for lack of hands-on experience, you may think that you can't gain any until you land your first job, but that isn't entirely true. There are plenty of opportunities to use your skills on a volunteer assignment, such as assisted living homes or free healthcare clinics, even if it is just supporting with administrative tasks while you are waiting to complete your certifications. Another great option is to explore entry-level healthcare administration roles while you are waiting to take your boards. Our front office assistant role is great if you're working to complete your clinical training or certifications because it allows you to still gain exposure to the medical field and add some valuable experience to your resume. If volunteering isn't an option, explore some additional online classes you could take that can sharpen your skills and knowledge of the healthcare space. Being able to add these "extras" to your resume is a great way to highlight your initiative and commitment to your future clinical career.
Starting the "Official" Search
Now that we've covered some of the basics, you're ready to begin your job search. It's important to be open-minded to the types of opportunities available, while also balancing where you'd like to work and what types of roles are of interest to you. Job boards, such as Indeed or Glassdoor, are a great source of opportunities available in your area. If you've been hitting the job boards for a while and are having no luck, think outside of the box and tap into your network. It's likely during your time in school that you completed internships or clinical rotations where you established valuable contacts. Your contacts can be a great resource and connect you within their own organizations or where some of their fellow peers work.
Another great opportunity is local career fairs. These are perfect for meeting with healthcare recruiters in person, and they allow you to sell yourself in a more engaging way than just a resume. I also wouldn't forget about going back to your academic advisors or college career resources to see if there is an alumni job board or program. Here at MedExpress, we are always in touch with schools to share information and career opportunities for new graduates and alumni.
Some Final Thoughts
Aside from applying to jobs, the interview process was something that stressed me out and kept me up at night. The process can be long and multi-dimensional, so I've found it helpful to have an idea of what to expect. I always think it's best to practice by doing a few mock interviews with friends or family members. This can help you anticipate what questions you'll be asked and feel comfortable answering them. The interview process usually starts with a recruiter phone screen, which is essentially your first interview. When I was interviewing, I always tried to show my passion for the role and my career. It's okay to not have a ton of hands-on experience, but if your passion shows, recruiters can usually tell you would be able to learn new skills easily. Don't worry if you can't properly answer the questions you are asked because of your lack of experience. Instead, provide an example scenario of what you would do in the situation. This helps the recruiter understand your thought process, how you handle situations, and that you're capable of thinking on your feet.
After a phone screen, if you fit the role, the recruiter will work to set up in-person interviews. For this, it's important to dress for success and always keep it business professional. After all, it's always best to be over dressed than underdressed for the occasion. For the interview, come prepared with questions to ask. Not only is this a time for people to get to know you, but you should use this as an opportunity to make sure this role is what you would want for your career.
Following the interview process, the final and most exciting part is hopefully receiving an offer. Don't hesitate to take some time, think it through, and weigh your options. Helpful questions to ask yourself are things like, "would I be happy here long-term?" or "is there opportunity to grow and succeed?" After some careful thought, I'm sure you'll make a decision that will be a great fit for you.
Best of Luck,
Elizabeth Fernandez
Elizabeth Fernandez is an experienced Radiologic Technologist turned Center Manager at our center in Royal Palm Beach, FL. When she's not leading her center team to success, she loves to spend time with family and her adorable pups, travel, and mix things up at the salon with a different hair color from time to time.
This is a hypothetical candidate scenario. It is not based on a real question asked by a candidate.
These are recommendations only and present the opinions of the author, which may differ from those of other employment recruiters and/or organizations posting job openings. As such, reliance upon suggestions contained herein does not, in any way, guarantee enhancement of the chances of securing an interview and/or position with MedExpress and/or any potential employer. Accordingly, reliance upon the opinions set forth herein is at the sole risk and discretion of the given applicant.