Text
March 19, 2018
Dear Healthcare Recruiter,
I have a job interview quickly approaching for the perfect role that I've been looking for. I want to make sure I leave a strong first impression. I'm confident in my ability to discuss my experience; how I could be a great fit for the role; and answer any other questions I may be asked. However, I've had trouble in the past determining what questions to ask my interviewer at the end of the interview. I get nervous, panic, and often draw a blank or ask questions that aren't impactful.
Do you have any advice or examples of questions that will help set me up for success?
Sincerely,
'At a Loss for Questions' Candidate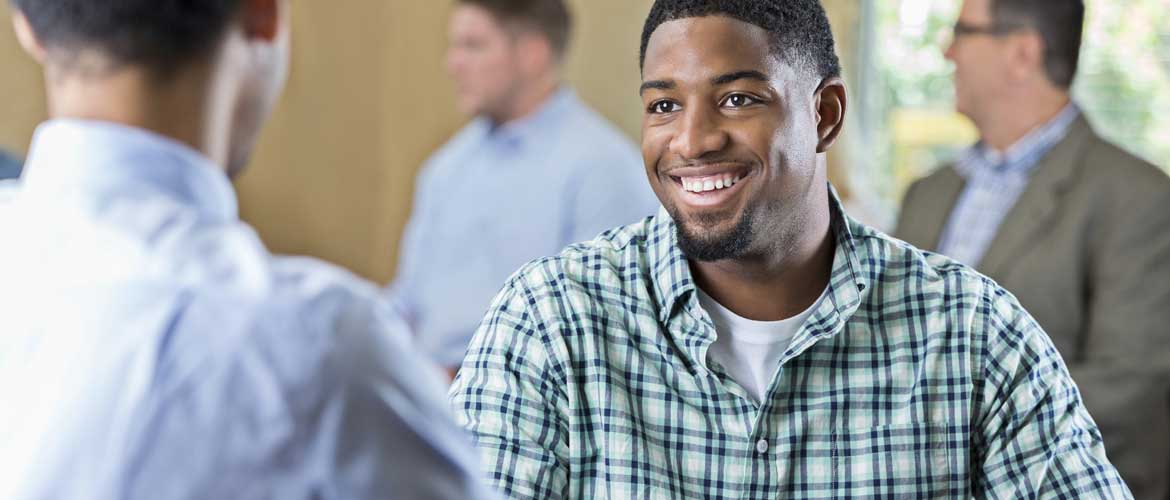 Dear 'At a Loss for Questions' Candidate,
Don't worry – after many years of recruiting and interviewing candidates, I have some advice that I think can help you prepare for your upcoming interview. We've all let our nerves get the best of us in an interview before, including myself, and it can often shake our confidence when it happens. My hope is that this advice will ease your worries and allow you to knock your interview out of the park.
First things first, it's always good to keep in mind that a job interview is a two-way street. As much as I'm interviewing a candidate to make sure they are a great fit for a role, you as a candidate should also be trying to figure out if the organization aligns with your values and if you could see yourself building your career there.
You definitely don't want to leave an interview without asking any questions. If a candidate did this with me, I would feel as though they were uninterested in the opportunity and didn't want to learn more about the company or role. It's always best to come prepared with two to three questions to show you did your research and are excited to learn more. Preparing a secondary list is also helpful in case what you originally wanted to ask gets discussed during the course of your interview.  
Before your interview, take some time to learn about the company and the people you will be interviewing with. Not only will this allow you to demonstrate your understanding of the organization during the interview, but it can help you ask strong, informed questions that show your enthusiasm for the role. A few of the sources that I always recommend are the company website, social media, and even a general Google search to see if they've had any recent news or PR – such as acquisitions, new business lines, products, and business growth. I've found that one of the easiest ways to gather this information is to set up a Google Alert for the company you are interviewing for. This will allow you to receive any news updates as they happen so you can ask questions about things you'd like to know more about.
Now that we've covered the basics, let's jump into what types of questions are good to ask in your interview, and which you should steer clear of.
The recruiter or hiring manager's personal work experience while at the company is a great topic to focus on. 
As recruiters, we love when candidates ask about our own career experience at MedExpress and why we love coming to work each day.
As much as we are trying to see if you are a good fit, you should want to know how this role would fit into your everyday life as well. Some good examples of how to ask these types of questions could be:
How long have you been with the organization and why do you continue to build your career here?
What is your favorite part about working for this company?  
What do you like most about the culture?

You can also ask about the role and how it interacts with the teams that you would be working alongside every day. You'll likely cover a lot of the daily role responsibilities throughout your interview, but if you'd like to know a little more, this is your chance. When I'm asked these questions by a candidate, it shows me that they are focused on understanding the bigger picture, our company vision and values, and how this role fits within that. To get the understanding you might be looking for, ask questions like:
What does a typical day look like for someone in this position?
What is the structure of the team within the office/center I would work at?
How many individuals work at a center at a time?
Does this role interact with other departments? If so, which ones?
What are the overall goals and objectives for this role and team?
How do these goals and objectives tie into the overall mission of the company?


As a recruiter, I may not be able to fully describe what your day-to-day would entail or the exact dynamics of the teams, but I can give you at least some insight into the culture and how it ties into the overall organization's goals. At MedExpress, there are so many unique parts of our team, so asking questions like this will allow you to really gain a better understanding of the role and your potential peers.  
Lastly, another key area to ask about is career growth and development opportunities for the role.
These questions are always appreciated because it shows you're forward-thinking and looking for a role that will allow you to grow and stay with the company for a long time.
Try to always ask specific questions, if possible. By being more direct, it will provide you with more valuable answers and insights. For example:
What types of opportunities exist for registered nurses to professionally grow within the organization?
How does the organization handle performance management, coaching, and development for each individual?
Are there leadership opportunities available for someone who is successful in this role?


There are also some things I'd recommend to be aware of when asking questions. Always tailor your questions to who you are interviewing with. If you are speaking with a recruiter, try not to ask more technical questions related to the role. Recruiters often support multiple areas of the business, so they aren't always the subject matter experts for each role. Save these questions for the direct manager or fellow team members that would be able to provide you with valuable insight.
Lastly, my biggest piece of advice for you is about when to ask about benefits and compensation. I always recommend saving these questions until later in the interview process. Even though it is an important aspect of the role, it can give the impression you're more interested in the benefits than the role itself. Try to remain patient, and when the recruiter is ready to discuss it, they will bring it up. It's always better to focus your initial questions on the company and culture, instead of just the pay and perks of the job.
I hope this advice helps you prepare some great questions for your upcoming interview. If you ever need more career advice, my team provides some great tips and information in our other blog posts. Best of luck and remember to not let your nerves get the best of you! This is your time to shine and show why you're the best candidate for the role.
Sincerely,
Team Lead, Recruiting