Text
April 16, 2018
For healthcare professionals in particular, there are a few tips and tricks that can help you stay ahead in a competitive job market and an ever-changing industry.
Whether you are trying to get that big promotion or searching for a new healthcare career opportunity, a lot of information can be found about a person with one quick Google search. That's why making sure your digital presence is in tip-top shape is critical. So to help kick-off your spring cleaning, we're tapping into the expertise of our healthcare recruiters, who review the online presence of healthcare professionals on a daily basis.
Professional Brand – What Is It and Why Does It Matter

Before we dive into the dirty work, let's talk about what your professional brand is and why it matters. Is it just your photos on your social media? Your tweets and posts? It actually includes all of the above and more.
Your professional brand should be a carefully crafted personal reputation that is positive, genuine, and showcases your great work and healthcare skills. By creating the right brand, it can help make a great first impression with potential employers and recruiters. This piece of the puzzle goes beyond a resume and cover letter to show the world who you are, personally and professionally, and what you do best.
First take some time to reflect and do a self-assessment. Think about what makes you unique as a healthcare professional, what made you choose the field, key education or medical training accomplishments, clinical strengths, etc. Once you have these mapped out, compare it against your current online presence. Is it reflecting what you wrote down? If not, take the time to update your profiles and build the reputation and brand that you'd like to have.
Getting Started – Cleaning Up Your Online Presence
Now that you know what you'd like your own professional brand to be, the next step is to search your first and last name on Google. Take a look at your results on the first page. It is likely that most of the results will be your social media networks or potentially articles that you've written or healthcare journals you've been featured in. If this is the case, focus on your social media accounts – Twitter, Instagram, Facebook, LinkedIn, etc. You'll want it to accurately reflect the look and feel of who you are professionally. At the very least, make sure each of your profiles have complete information and profile photos.
MedExpress Pro Tip: Set a Google alert for your name so that any time something new is added, you'll be automatically notified. It can allow you to keep a pulse on what content is out there about you.
Updating your social media profiles can take some time depending on how many channels you are active on. The biggest question that our recruiters get is should you create separate profiles for professional and personal use? Separating professional and personal accounts is something to consider if you want to maintain a social presence personally and not have them accessed by employers. Update the privacy settings on your personal accounts so that content not related to your professional career can't be viewed by your current or potential employer. You can also change your name so it doesn't match the name used by your professional profiles.
And that leads us to a great second point, make sure all of your professional profiles have the same first and last name, photo, and information. Consistency across profiles is key. Try to avoid using any nicknames or shortened names unless you are called that every day.
To clean your profiles up a bit more, you could try some of these tips:
Remove yourself from tagged photos or delete them; you can also make your albums private so they cannot be viewed by everyone.
For social media sites you'd like to keep personal, do not sign up for accounts with the email you use professionally.
Take a look at your references on LinkedIn and ensure that they are still relevant and timely – it's best that they are no older than 2-3 years.
Review your job descriptions on LinkedIn to ensure they are recent and reflect all of your latest projects, medical training, residency (if applicable), certifications, and achievements.
Update any examples of work you may have that do not accurately reflect your current abilities, such as media interviews, medical conference presentations, etc. It's important that your examples accurately show what you are capable of doing.
Next Steps – Building Your Brand
Now that you've finished "spring cleaning" your online presence as a healthcare professional, it's time to take it a step further to build and improve upon your professional brand. One of the best platforms to do this is LinkedIn. This platform was specifically designed for people to network, search for jobs, and enhance a professional presence beyond just a resume.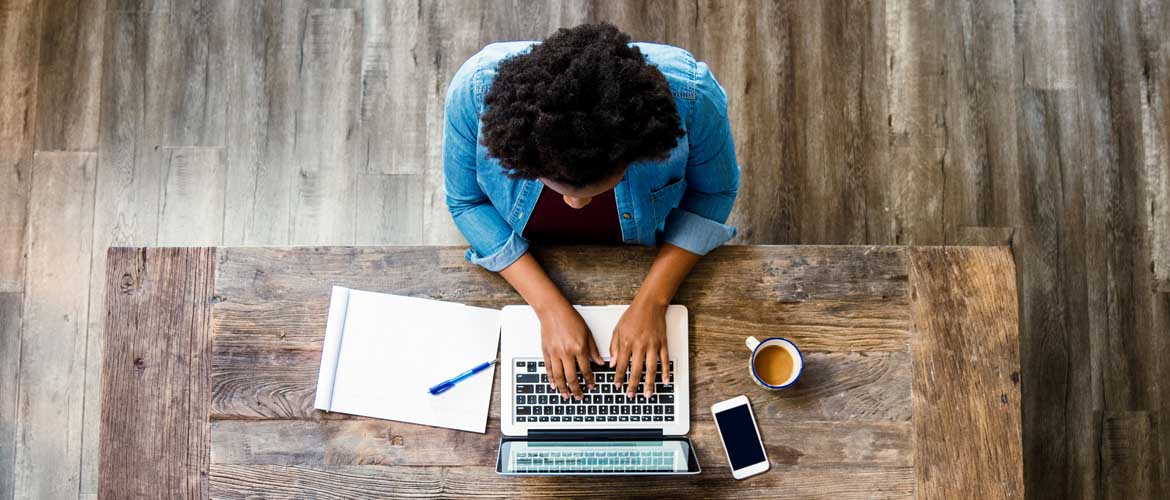 It's likely you may have set up your profile a long time ago and haven't really updated it since then. This is a great opportunity to dust it off and add some flair. First, add a profile photo that is recent, professional, and accurately depicts who you are. If you don't have the ability to get a professional headshot done, don't worry! Ask a friend to take your picture instead. Before you do, make sure you have good lighting and a neutral background. Business casual is perfectly acceptable attire, but if you would like to wear your scrubs to show you are a clinical professional, that's fine too.
Going beyond the basics, our recruiters have a few more tips to improve your LinkedIn profile:
Write a powerful profile summary to quickly provide an overview of who you are. This should not be longer than 3-5 sentences. Include key facts, highlighting your experience in the healthcare industry, various clinical settings you've worked in, and areas of work you are passionate about pursuing.
Ask your connections for recommendations to add to your profile. Reach out to your friends from nursing/medical school or your healthcare certification programs. These can be powerful to potential employers as they are testimonials to the quality of work and commitment you have.
Add links to medical journal articles you may have published, research you've conducted, or other projects that highlight some of your best work. If you've completed an innovative project or something that delivered a successful outcome for your organization, don't be afraid to share it!
Grow your network by adding new connections. A good goal is to make sure that you are connected with as many people you know professionally or that you've worked with in the past. 
Beyond the Basics – Engage with Content
The last piece that can really strengthen your professional brand is to engage with content, often and consistently. Identify key industry thought leaders and follow them. These may be influential healthcare administrators, community practitioners, or prominent figures from reputable health organizations. Whether you're a medical assistant interested in learning more about medical administration or a physician that wants to learn about the latest innovations and research in your specialty, engage with content by liking, sharing, and commenting with your point of view. By either sharing or interacting with professional content 1-2 times a day, it can create an impression that you are forward thinking and passionate about health care. You can also write your own original articles and updates to share with your network as well.
One last step is to also consider joining healthcare-specific groups or communities on LinkedIn. There are many groups of like-minded professionals out there that are always looking to engage and discuss trends and innovations with their peers.
Now that you have some tips to begin your spring cleaning, always remember that your professional brand is not something that you create once and it's done. It's a constant evolution that will always change and require updating. You should always be on a quest to improve it and grow it to make it stronger.