Text
February 18, 2019
Written by Amie Carter, Vice President of Application Development and Program Delivery
Any time that I'm asked why I chose to build my career in information technology (IT), I fondly recall one experience early in my career that truly defined my choice. Early on, I had the opportunity to work as a clinician for a disease management company that provided home support for patients with serious respiratory conditions. At the time, our documentation was all completed on paper. This was challenging and cumbersome because we faxed all of our paperwork back to our corporate office in Dallas, Texas at the end of the day (the sound of that old fax machine still haunts me from time to time). As a clinician, the information that I needed wasn't easily in order to care for my patients, and I had to spend significant time faxing all of the documentation each day.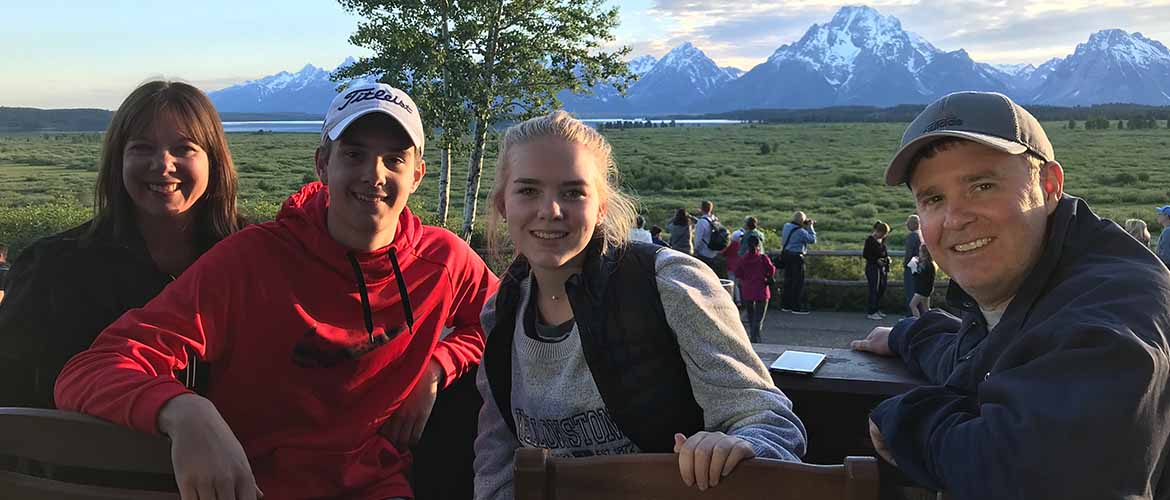 Amie Carter with her family
I realized this process was inefficient and knew there had to be a way to improve the process for myself, my fellow colleagues, and our patients. I began working with the leadership team at my company to look at technology solutions that could help streamline the process. We began to evaluate several electronic medical record (EMR) systems, which are now commonly used to store and organize patient information digitally. I strongly felt that this could be used by the clinical staff in the field and eliminate a lot of the time spent managing documents on paper. After finally selecting a system, we implemented an EMR and improved the team's work day and the patient experience. After that, we had all of the necessary information available at our fingertips during patient visits and were able to see additional patients during the day.
To this day, I always look back fondly on this because it was the first time in my career I was truly able to see how the use of technology could greatly improve the lives of patients and business operations.
From there on out, I was hooked and knew there was no looking back when it came to pursuing a career path in IT. I wanted to be able to take this power and the influence of technology to make a difference for more patients and organizations in my community.
Being a Valuable Partner to Create Change for Good
Over the past 17 years, I've been fortunate enough to continue to fuel my passion for technology to improve the patient experience. I've worked on large scale projects in hospital systems to create efficiencies, while helping to support the company's financial bottom line. It's great to see my hard work, time, and ideas come to life through IT strategies and processes that help achieve goals.
IT has a unique role and opportunity to support a variety of initiatives, which is a great thing for IT professionals because it allows for continual growth and skill development. IT roles traditionally involve solving operation problems identified by those providing a service. Our solution to these problems could include changes to software, installation of new hardware, or providing data to help our teams make more informed decisions. There is nothing more rewarding than identifying a problem, implementing a solution, and watching how that solution benefits the organization. I love that every day holds challenges and is never the same.
IT at MedExpress – Doing Big Things and Working with Top Talent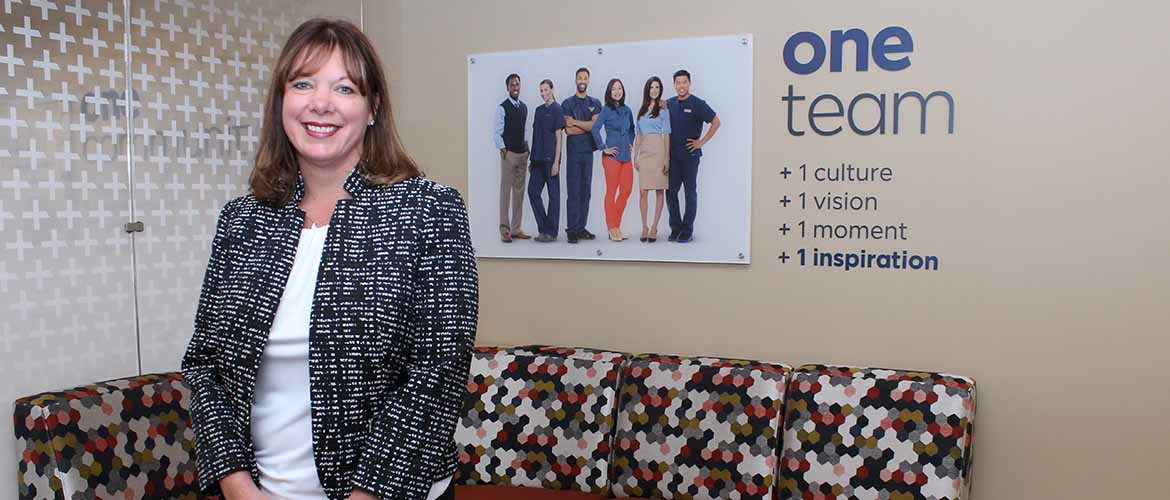 For the last two years, I've been a part of the MedExpress family and I have to say it's hard to narrow down a simple list of why I love working here. First and foremost is the team that I have the pleasure of working with each day. Never in my career have I had the opportunity to work with such a great group of people. Everyone here is talented beyond words, energized, and passionate about what they do. The collaboration among us is off the charts, and I truly believe the value that they bring is unmatched. It's been an honor to see the team grow and to get to know them so well.
Secondly, I love working for an organization that truly takes to heart being able to enhance the lives of patients and clinical teams. MedExpress is willing to explore new technologies and tools and the year ahead is going to be really exciting. We are looking at multiple solutions to streamline processes, which allows our center teams to do more of what they do best – care for patients. From analytics to interoperability, the solutions and strategies we are considering will be the perfect opportunity for my team and me to continue to grow as IT professionals and contribute to making a difference for patients.
Future IT Professionals – My Wisdom to You
Take it from me, IT is a rewarding and exciting career. As you begin your career, look to take on new challenges, which often lead to valuable learning opportunities. By continually seeking and accepting greater work responsibilities and setting goals that constantly challenge you to expand your abilities, it ensures you are working toward your maximum potential, providing you with the greatest career satisfaction. Always look for ways to push yourself and seek every opportunity to learn something new and develop your skills. Lastly, don't be afraid of change. Change, especially in IT, can be the catalyst for innovation and has the potential to make an impact on those around you.
And perhaps my most important piece of advice is to value your teammates. Teamwork is one of the most important qualities to ensure overall success. Rely on your team, listen to their ideas and perspectives, ask them tough questions, and always be truly engaged. Success is achieved quicker if everyone works together.
Amie Carter is Vice President of Application Development and Program Delivery at MedExpress and a proud leader of our IT team. She also enjoys traveling with her family, kayaking, mountain biking, and is learning how to throw a strong uppercut by taking boxing classes.