Text
August 17, 2018
Our culture and the memorable experiences we create for our team members and patients is what makes working at MedExpress unlike any other healthcare company.
What is culture? It's the combination of an organization's values, beliefs, attitudes, and what makes it unique. More importantly, it's what makes coming to work each day worth it for the nearly 6,000 healthcare professionals across the country who have chosen a career at MedExpress. A few ways to spot a great company culture are how new team members are welcomed, positive interactions with one another, teamwork, and the commitment to delivering on their vision.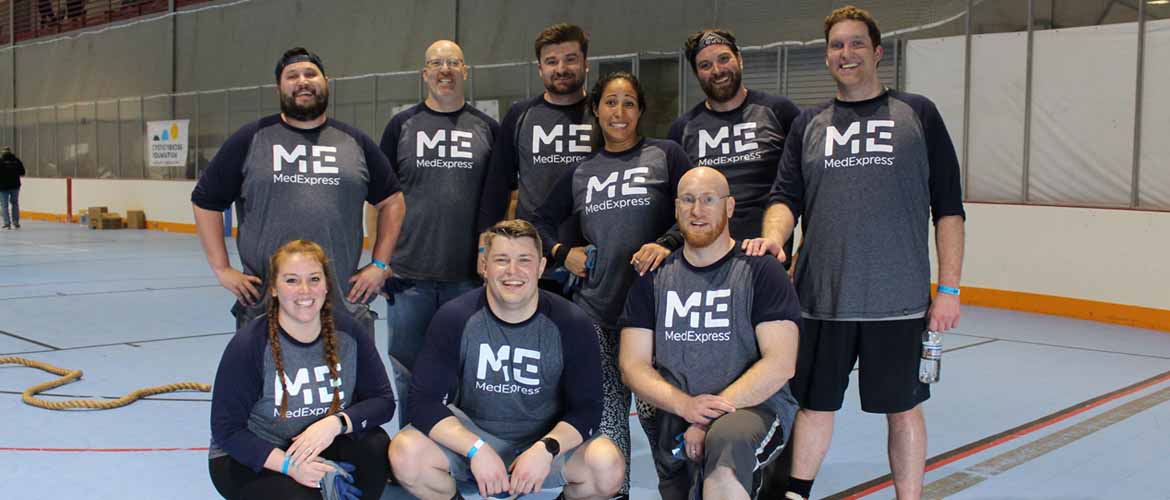 At MedExpress, our culture is a huge part of our identity as an organization and why we do what we do each day. Starting on the first day, we introduce team members to what it means to be a part of the MedExpress family. As the most important asset of our organization, being immersed in our culture from the beginning allows us to provide patient-centered healthcare and turn opportunities into successful realities.
By living our values of Genuine. Caring. Friendly.® and achieving our vision of providing Great Care. Fast.® and exceeding patient expectations in a welcoming environment, we are building one of the most respected brands in the healthcare industry. What does the MedExpress culture entail? It is comprised of five key pillars that serve as the framework for the environment our team thrives in every day.
Walking in the Shoes of Our Patients and Team Members
Behind every great patient interaction is an individual who exhibits compassion for that individual– treating them as if they were family. The desire to help those in need is a common reason many of our team members chose to work in health care to begin with. From generously giving back during the holidays to helping an elderly patient safely get to their car when they leave the center, our team shines when it comes to caring for others. And not only do they show compassion for patients, they show compassion for each other.
Ideas That Make a Difference
Every innovative concept created, whether it be a new service offering in our center or a new technology improvement, is done to create a more convenient and positive experience for patients. It's this common passion and focus on what's best for the patient that allows our team to collaborate together to constantly think of new ways to deliver the best possible care. At MedExpress, our team members are always welcome to suggest ideas that could improve the quality of patient care. When asked what she loves best about MedExpress, Tracie Dilliner, Nurse Practitioner from Parkersburg, WV, said, "I enjoy the organization's insight and ability to stay on top of the latest care options for patients. I love having the opportunity to be a part of the future of patient care."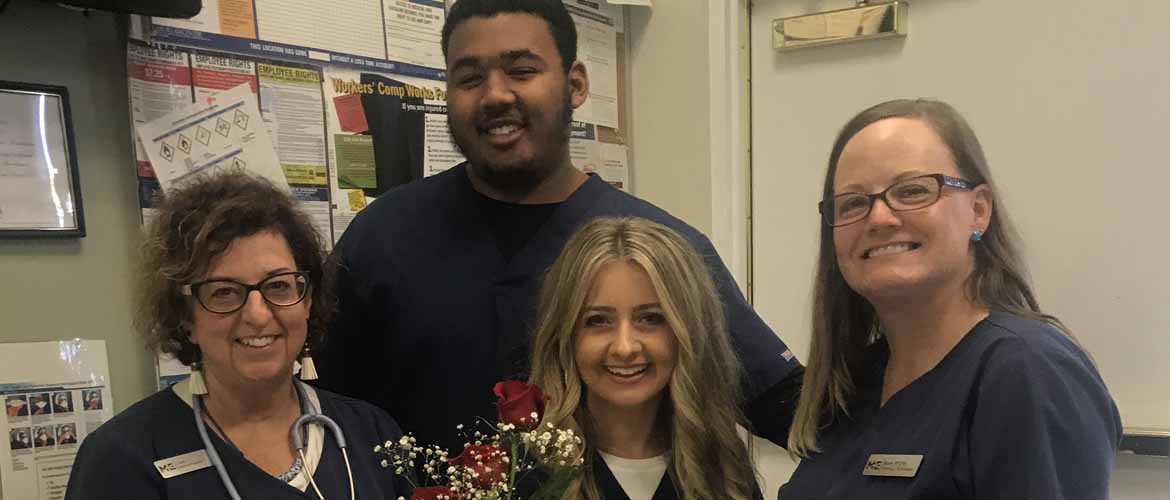 Working with patients each and every day, our center team members are in an excellent position to see how things can be more effectively or efficiently accomplished. That's why we created our "Innovation Station" – a forum which encourages our center teams to formally submit new ideas. Big or small, no idea goes unappreciated or unheard.
Building Lasting Connections
When we ask team members in our centers or administrative offices why they love working at MedExpress, the most common response is their fellow colleagues. After spending countless days together making a difference in their communities, our center teams often become more like a family.
"We have created such a great family environment in the center for our team and patients. We work together to ensure the best care, an awesome workplace for the team, and an inclusive and welcoming culture for everyone," says Angie Angus, Center Manager from Quakertown, PA.
There are also a few programs available for MedExpress teams to help foster relationships, such as our Welcome Buddy Program and our Appreciation Hub. A welcome buddy is paired with every new team member when they join MedExpress. These buddies serve as a great resource of knowledge and support to answer any questions that may come up in the first few months on the job. To show appreciation and recognize team members for outstanding work, Appreciation Hub allows team members to easily send e-cards and award nominations to say thanks for a job well done.
Outside of our centers, we work hard to establish strong ties and relationships within the communities we serve. We firmly plant our roots within the community through a variety of programs. Last year, our team members participated in 17,000 local activities to enhance the health and well-being of the communities we serve. Our Teddy Bear Clinics have reached approximately 40,000 pre-school and kindergarten-aged children nationally in a little over three years to teach them about healthy habits. We are truly proud of these programs and the role we play in helping children and families live healthier, happier lives.
Following Through on Commitments

Across MedExpress, every team member carries a sense of accountability in their work, and they take it to heart. This is because no matter the work at hand, everything anchors back to our singular focus on the patient. Maintaining a level of accountability when seizing opportunities or overcoming challenges allows our team members to continually improve and learn from each other when working together. One of our physicians, Dr. Phillip Roberts, from Austin, TX, says, "I enjoy the team in the center. We have some of the best clinical talent, and they provide me with amazing support each day that allows me to be successful." Whether it's by pitching in on a project or covering a shift so someone can take care of matters at home, our team members know they can rely on one another.
All of these core components and traits help our centers and teams thrive. Each member of the team always feels welcomed, supported, and proud to play a part in our vision for health care. It's amazing to see these attributes come to life each day in the hard work and dedication from each individual. As an organization, we value and invest in our culture so we can continue to raise the bar in patient-centric care.