Text
December 17, 2018
Written by Katie Ferri, Community Involvement and Growth Coordinator, MedExpress
I've always wanted to have a career that would allow me to make a difference in the lives of those around me. When I joined the MedExpress team as a Community Involvement and Growth (CIG) Coordinator in 2014, I was excited to learn that my role would be largely doing just that – working with our MedExpress centers to partner and give back to our local communities through educational programs, sponsorships, and events that help to enhance the health and the wellbeing of the communities we serve. 
Over my past four years at MedExpress, one of my favorite events has been the Greater Pittsburgh YMCA Turkey Trot held on Thanksgiving morning. And this event doesn't just apply to the 'Burgh!  My fellow CIG coordinators across the country also work closely with other organizations to support several other Turkey Trot races in our communities.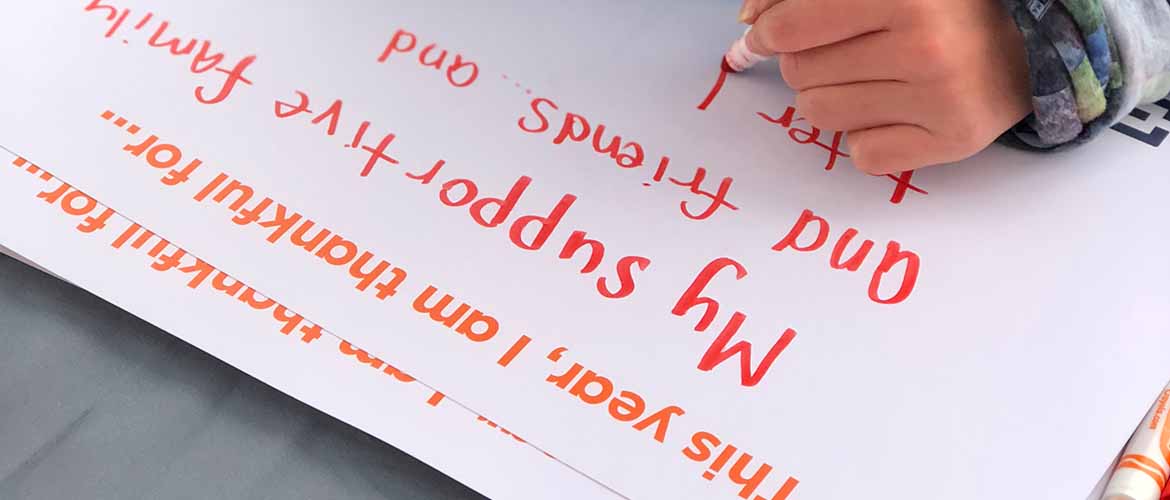 Regardless of the location, they all share a great mission that I am personally very passionate about – bringing families together on a holiday morning to participate in a healthy activity, build memories, and make an impact in their communities. 
Together for Better
For the race held in Pittsburgh each year, our local team members work closely with the Greater Pittsburgh YMCA to provide families and the larger Pittsburgh community a chance to get involved. In addition to being an active participant on race day, we also teamed up with the YMCA to help them work toward their goal of collecting 10,000 pounds of food to be donated to the Greater Pittsburgh Community Food Bank. In the Pittsburgh area, there are roughly 174,110 people who struggle to gain access to healthy food. That's why the YMCA decided to set a goal of reaching 10,000 pounds of food collected to help feed friends and neighbors in need in the Pittsburgh area. To donate to this cause, I helped to organize food collection sites at four of our local MedExpress centers and our administrative offices in the Pittsburgh area so our team members and fellow neighbors could help out.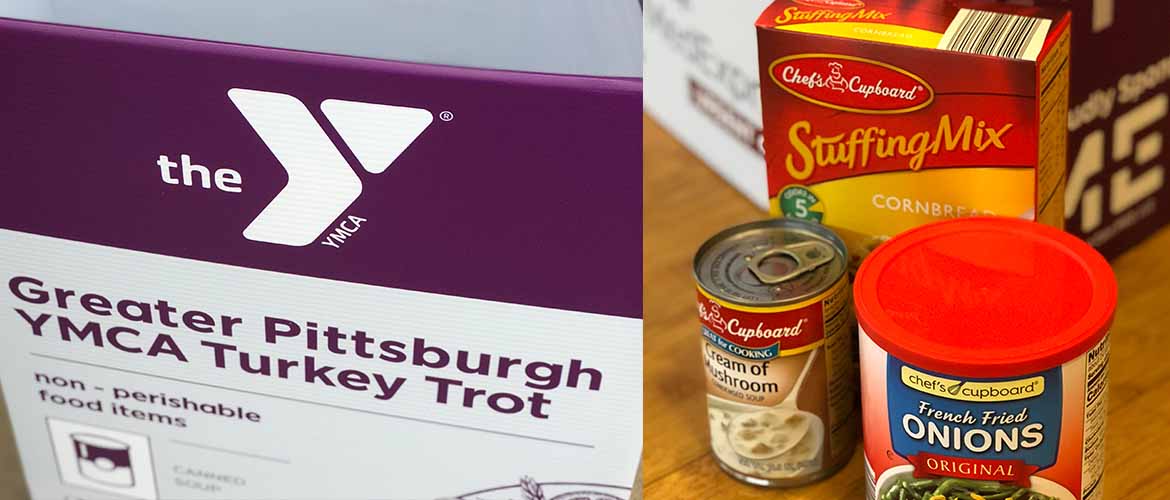 In the spirit of being a family-oriented organization, MedExpress sponsors the 1-Mile Family Fun Run, which allows families to participate in the race on a smaller scale by either running or walking. Personally, I feel this is a great way to bring the entire family together and take part in a holiday tradition. Our MedExpress team members are also there that morning to cheer the participants on! We bring supplies for children and spectators to make cheer signs for their friends and family members, who often dress in creative holiday costumes. These signs also allow them to share what they are thankful for.
One thing I love about the Pittsburgh Turkey Trot is that it becomes a family tradition for many, and each year, I get to see familiar families that stop by our MedExpress tent. It's such a unique, memorable experience to be able to get to know some of the faces who attend, and I love to see how this event has become an exciting activity they look forward to each year. No matter how cold it may be – I'm always so grateful to share my Thanksgiving morning with everyone at the race. The energy and excitement that is in the air is contagious and makes it all worth it. It fuels my enthusiasm for the day and confirms why I love what I do at MedExpress. It's a special start to my holiday morning and truly leaves me humble knowing that in my job I'm able to make an impact in such a big way for families in my own community.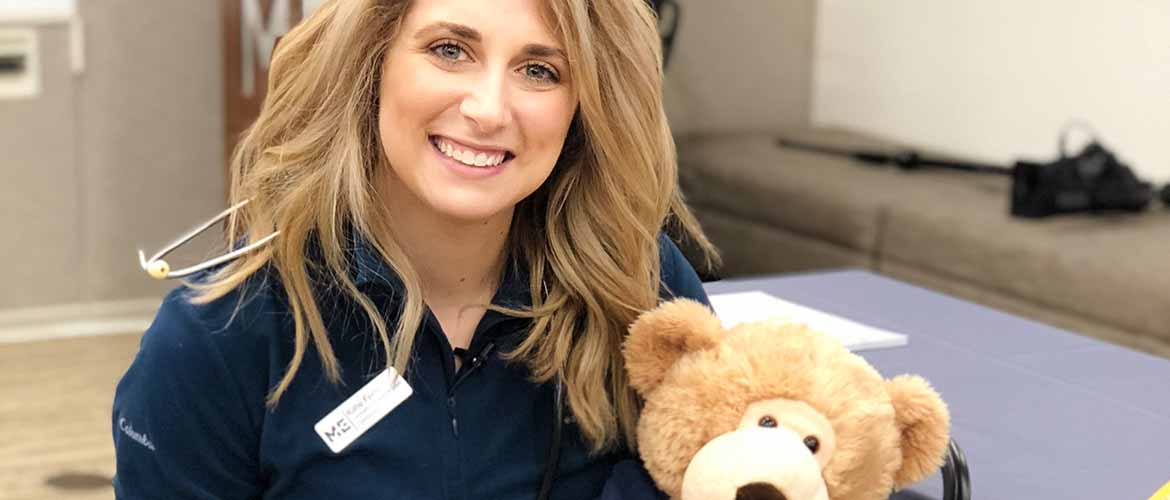 Katie Ferri, a Community Involvement and Growth Coordinator at MedExpress 
These types of events are what motivate me to wake up each morning and come to work ready to potentially make an impact through the events I do. The organization takes pride in their team members' passion for giving back and makes it a part of everything we do. This race helps so many families in our Pittsburgh community, a place that I love to call home. If you know anything about Pittsburgh, it's a tight knit community that prides itself on lending a helping hand to those in need – much like our values at MedExpress of being genuine, caring, and friendly. Being able to give back and partake in the Turkey Trot event has not only become a special tradition for local families, but our team members who sign up to volunteer and participate each year, myself included.  
Katie Ferri is a Community Involvement and Growth Coordinator at MedExpress who loves working with local organizations in our MedExpress communities. She also enjoys cooking (and eating!) with her fiancé, spending time with their dog Rufus, traveling to wineries with her closest girlfriends, and curling up to watch movies on cold nights.