Text
April 22, 2019
Last year, our MedExpress healthcare pros got in the volunteering spirit and embraced the opportunity to say thank you to our troops with Operation Gratitude. This organization seeks to lift the spirits of U.S. military members and first responders. Each year, they provide hands-on opportunities to civilians across the country to say "thank you." Through these opportunities, the organization is able to deliver 300,000-plus individually addressed care packages to military heroes each year.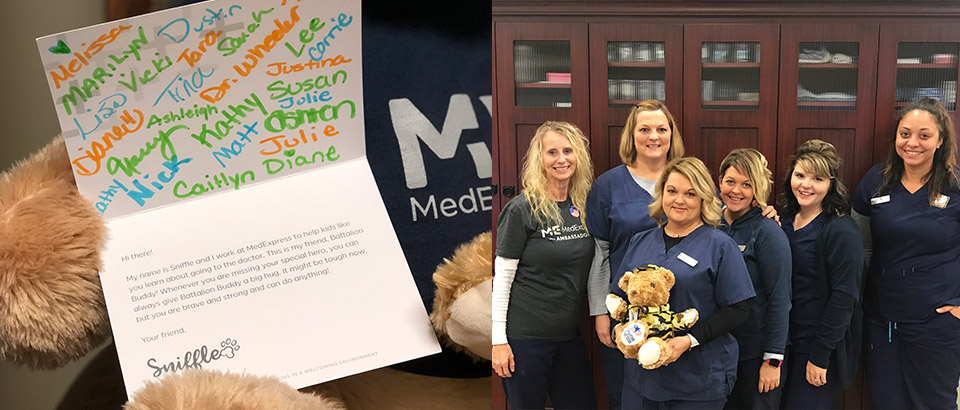 The giving back started with a $15,000 donation to Operation Gratitude on behalf of MedExpress patients. This donation helped Operation Gratitude provide care packages to a battalion of servicemen and women stationed overseas. Also, team members from over 150 MedExpress centers teamed up to build "battalion buddy bears" − teddy bears that are sent to children whose parents are deployed. Along with the battalion buddies MedExpress also sent hygiene care kits that included hand-written letters to the troops. When it comes to our impact, we think the numbers speak for themselves.
MedExpress Why Us
giving back by the numbers
$15,000 donated
133 battalion buddies
200 care kits built
2,500 cards written
Text
It Doesn't Stop There: Volunteer Road Trip
But we weren't done giving back quite yet. MedExpress team members rented a few vans and headed to Washington D.C., where Operation Gratitude was holding a large volunteer event to build 25,000 care packages for local police and fire departments to say thanks for all that they do every day. This was the perfect opportunity to bring our VA, WV, MD, and PA centers together to do what our teams do best – care for our communities.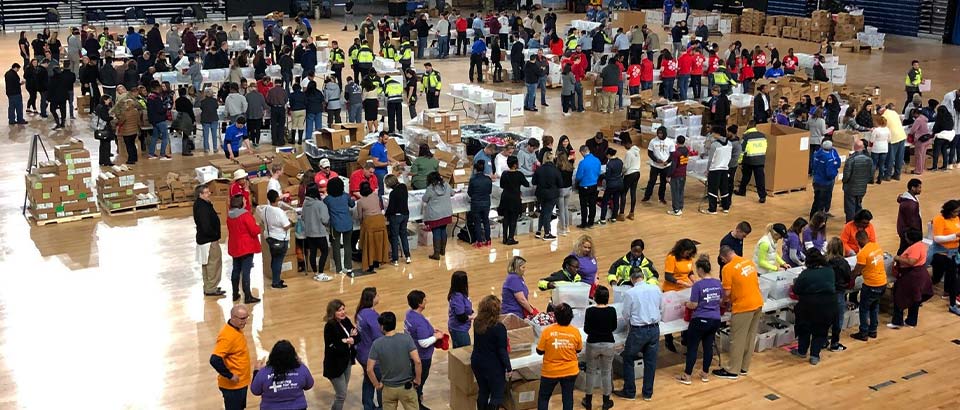 "It was rewarding to participate in an initiative geared toward giving back to veterans and first responders," said Evan Glover, Area Manager, who spent time volunteering with his team. "These individuals sacrifice so much and selflessly serve their communities and country each day, so I love that MedExpress enables opportunities like this for their employees to say thank you."
Together, the volunteers were able to accomplish their goal of creating over 25,000 care packages to support their community. This is just one of the many examples demonstrating the culture and environment that is fostered at MedExpress. Not only do you become part of a team who strives to make a difference for patients, but you join an organization who is committed to enhancing the overall well-being of communities and leaving a lasting impact for generations to come. Team members across the country never hesitate to show their support locally and feel honored to help their neighbors outside of their center walls through giving back and volunteerism.