Text
August 1, 2019
Written by Vibha Patel, DO, Physician for On-Sites Solutions at MedExpress
In 2017, I was ready to try something new in my career as a physician. After years of working in primary care, county hospital systems, and several urgent care centers, I decided it was time to plant my roots and choose a new opportunity. Throughout my career, I've always enjoyed caring for people with everyday illness and injury – from colds and flu to broken bones, strains, and sprains. I've also really enjoyed the opportunity to act as a partner in owning their overall health and wellbeing through education and disease management. With that idea in mind, I knew working for MedExpress as an On-Sites provider at a workplace health clinic would be the perfect fit for me.
Bringing High-Quality Health Care to the Workplace
You may be asking yourself, "What is an On-Site clinic?" On-Site clinics are healthcare facilities that are located at a specific employer's location – in an office building or industrial factory, for example – to provide employees with a convenient way to access a variety of health and wellbeing services – primary care, specialty services, and occupational medicine – right at their workplace. Each health clinic is slightly different because it is customized based on the needs of the organization, but all share the same focus of reducing the overall and long-term healthcare costs of the organization.

This model of care and new career opportunity was so intriguing. I couldn't wait to work in a corporate office or warehouse setting where I could provide acute care for an organization's employees to help foster a positive and healthy work atmosphere. I currently work out of two client offices in Texas, often alternating between the two clinics during the week. I love being a part of this division of the MedExpress business because I believe it is really changing the way health care can be accessed by individuals.
Walk a Day in My Shoes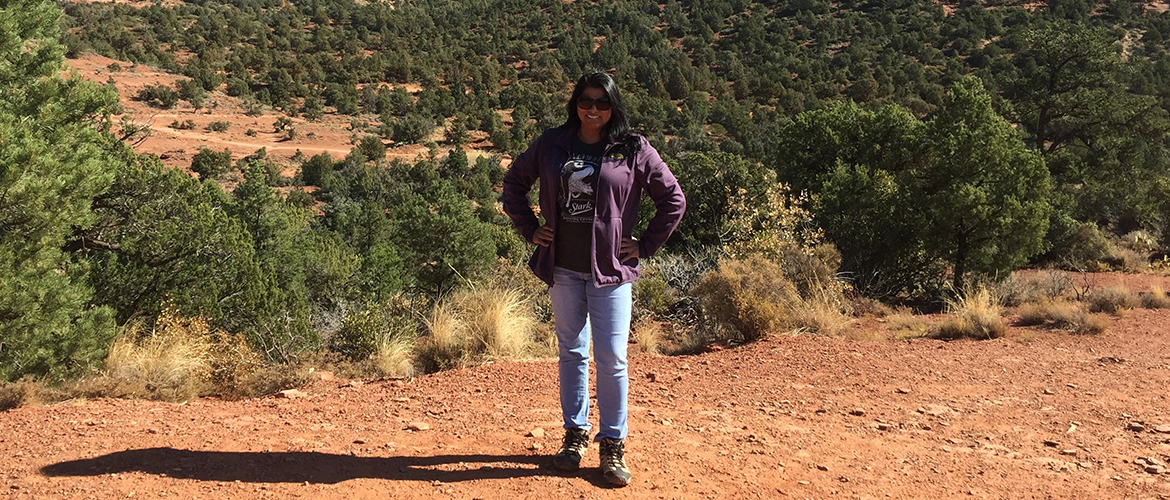 The On-Site clinic where I work still functions much like our neighborhood medical centers at MedExpress. The staffing may vary from clinic to clinic based on the organization's needs, but many are staffed with a provider and several supporting clinicians – such as registered nurses and medical assistants. I often respond to unexpected and sensitive situations, such as someone needing care after a mishap in the parking garage, or an employee asking questions about psychiatric care for a family member. The variety in my day has been great and has really helped to develop my medical skills and knowledge. It is also nice to be physically on-site so I can provide immediate medical treatment when employees of the organization need it or to provide guidance for any of their medical concerns or questions. I like the type of care that I provide, as well as having the time to really sit down and discuss healthcare with the employees.
Although the On-Site clinics I work at are part of a corporate work environment, I'm still able to address many health concerns that employees would typically be seeking assistance for outside of the workplace. I see patients for common ailments like colds, rashes, and pulled muscles, as well as more serious conditions including asthma attacks and cardiac arrhythmias. On most days, I treat both walk-in and scheduled patients and respond to emergency calls that take place on the organization's property, which can vary in severity and level of care.
When I'm not busy seeing patients, I'm able to take the time to prepare for another aspect of my job – presenting health and wellness topics in a 'Lunch and Learn' series for employees. This has been one of my favorite parts of working at an On-Site health clinic because I am able to share health information that can help proactively manage and maintain the health of employees to live happy and healthy lives.
Enjoying the Challenging and Rewarding Work
This unique opportunity has been one of the best decisions I've made in my career. There really is no way to sum up how impactful and fulfilling working at an On-Site health clinic has been for me. The gratitude and appreciation that an organization's employees share with me about having access to quality care without having to take time off work makes each day worthwhile. Plus, it creates a less stressful environment for these employees and allows me to better help and educate them about their overall health and wellbeing. I've come to realize that these employees, regardless of their work environment, are interested in taking care of themselves and appreciate having easy access to care and medical knowledge.
I've worked in many different areas of primary and emergency care over my years of practicing medicine, however, working with MedExpress at an On-Site health clinic has been one of the best experience that I've had. Everyone that I work with always comes together to achieve the best outcomes for the patient. MedExpress stands for quality care and is truly, what I believe to be, best in class at what they do.
Dr. Vibha Patel is a physician at for On-Site Solutions at MedExpress and is based out of Texas. She's an avid reader, cook, especially through culinary medicine, and loves to travel and explore what other areas of the world have to offer. Her favorite animal is an elephant and she is a huge supporter of wildlife conservation, specifically the Sheldrick Wildlife Sanctuary in Kenya.