Text
Great Benefits – Taking Care of Our Team 
At MedExpress, we know what it means to care for others. We provide quality, affordable, and convenient health care to patients every day, and we extend that same care and commitment to our team members. Our team enjoys comprehensive and competitive benefits that support their health and financial security. These benefits include healthcare coverage, 401(k) with company match, company-paid life insurance, disability, malpractice, and paid-time off.
Professional Development – Career Growth That's Off the Chart
Our commitment to people is more than a practice – it's a promise. It starts with exceptional patient care and continues through the support and resources we provide to develop and grow talented healthcare teams. MedExpress has opportunities to carve unique career paths. From front office assistant to business manager or provider to medical director − the opportunities are limitless.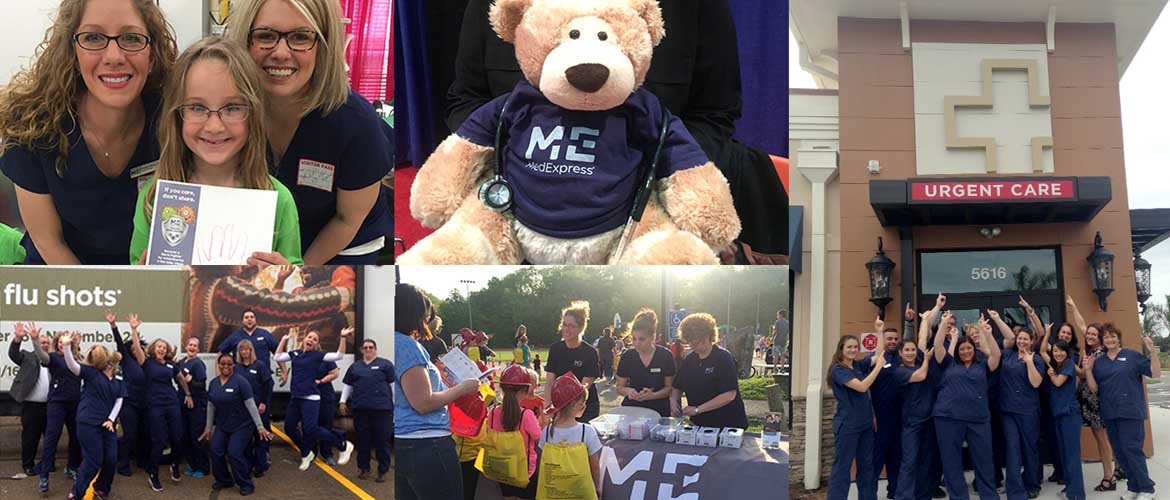 Flexible Schedules – Enjoy Balance
We understand the importance of life's big moments. We provide scheduling flexibility so that team members can take advantage of life's big and small moments. Depending on interest, we have full-time and part-time options available.
Appreciative Environment – Recognizing the Value of Your Hard Work
We make sure we recognize and appreciate the commitment and hard work of our team members each and every day. From thoughtful e-cards, performance awards, and center celebrations, dedication does not go unnoticed. Every team is equipped with the resources and tools to celebrate and recognize those who go above and beyond for patients and fellow team members.