Text
May 28, 2019
Between the summer parties and long days spent by the pool, you're going to need a few recipes in your back pocket that you can prep before a busy day. There are few things better than coming home from a busy summer day to food already made, right?
The Starter – Crock Pot Appetizers
Spinach & Artichoke Dip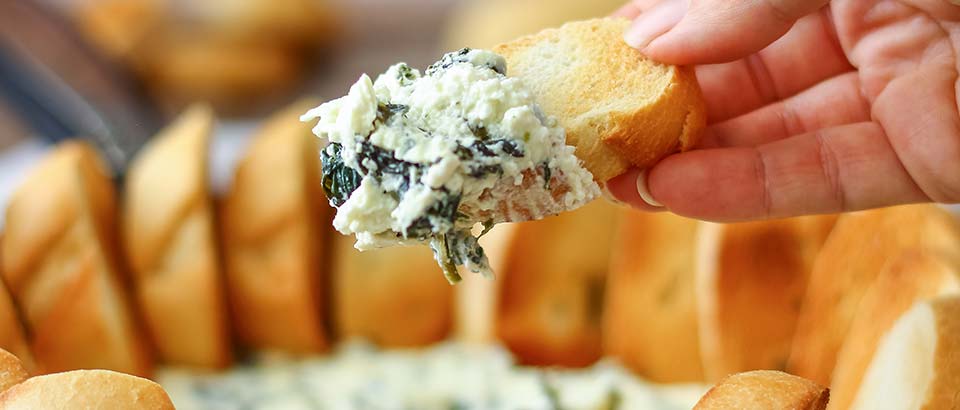 Heading to that neighborhood block party? Bring this appetizer along and don't forget the dippers! Pack some tortilla chips, crusty bread, and vegetables – and be prepared to share the recipe card for this one!  
What You'll Need:
Fresh spinach – roughly chopped, stems removed
14 oz. can artichoke hearts – chopped and drained
8 oz. package of light cream cheese – cut into small cubes
1 cup shredded mozzarella cheese
1/2 cup grated parmesan cheese
1/3 cup chopped onion
4 gloves minced garlic
Salt and pepper to taste
How You Make It:
Spray bowl of slow cooker with non-stick cooking spray.
In a large mixing bowl, combine all ingredients above.
Transfer mixture to slow cooker and cook on low for 3-4 hours, stirring occasionally.
The Entrees – Crock Pot Dinners
Pulled Pork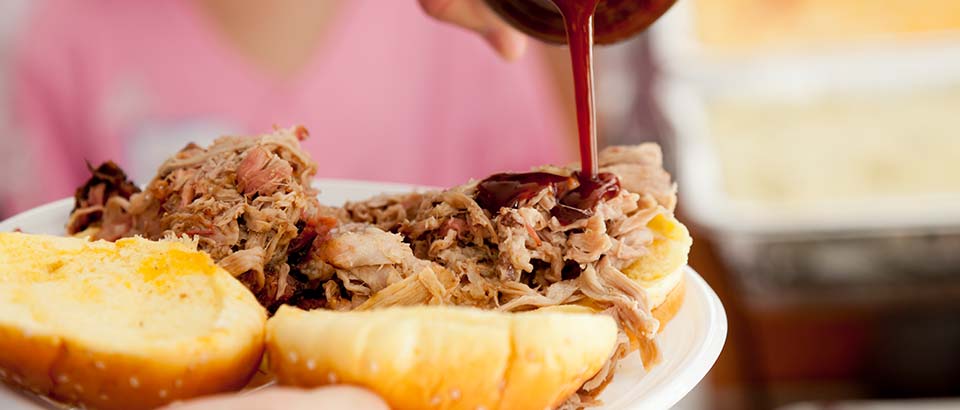 Who doesn't love pulled pork? Not only is it great on a sandwich, but you can also use the leftovers on nachos, on top of a salad, or just eat it on its own. With just a few ingredients and about 8 hours, you have a delicious (and easy!) meal.
What You'll Need:
Pork butt – about 3 pounds
1 liter root beer – any brand is fine!
1 18 oz. bottle of barbeque sauce – pick your favorite
How You Make It:
Place pork butt into a large slow cooker.
Cover pork butt completely with root beer – this will keep it moist and full of flavor!
Place lid on slow cooker and cook on low for about 8 hours.
Remove pork from slow cooker and discard almost all the liquid.
Shred pork and return to slow cooker.
The last steps are up to personal preference! We recommend keeping the pork in a little bit of the root beer so it doesn't dry out and adding the barbeque sauce while serving, allowing everyone to add as much (or as little!) sauce as they want. You do you!
Veggie Fajitas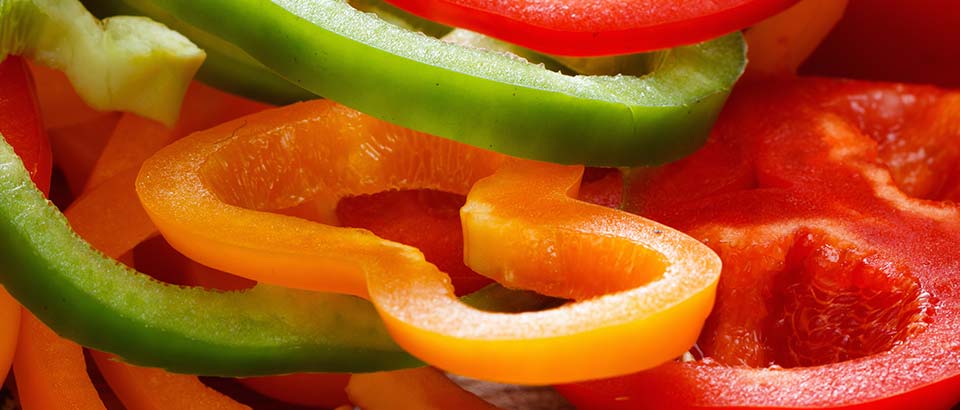 Whether you're a full-time vegetarian or you're making more of an effort to get your family to eat more vegetables, veggie fajitas are an easy way to make that happen.
What You'll Need:
1 onion – cut into thin strips
2-3 bell peppers – cut into thin strips
1 Tbsp. olive oil
Sprinkle of taco seasoning
Small flour tortillas, grated cheese, salsa, guacamole, sour cream, etc. (for serving)
How You Make It:
Place the first four ingredients in the crockpot and combine. Cook on high for about 1 ½ hours.
Serve in tortillas and top with whatever your heart desires!
The Sweet Stuff – Crock Pot Dessert
Ooey-Gooey S'mores Cake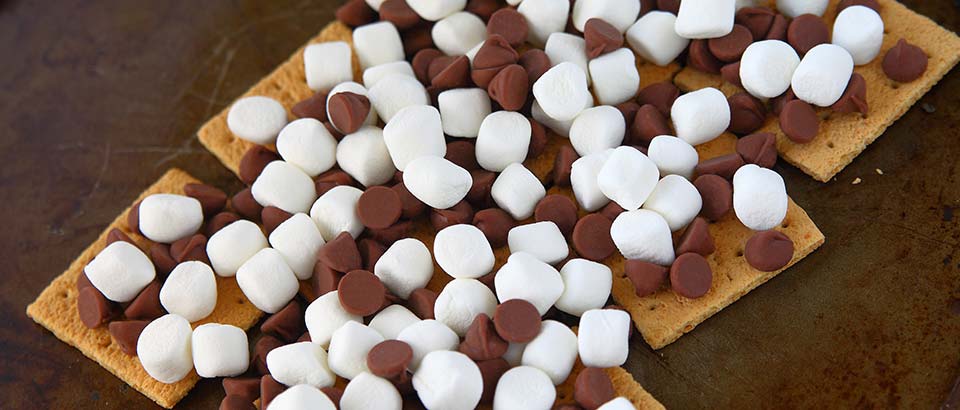 Summer and s'mores are synonymous and you won't need a campfire to enjoy this treat. Once your family tries this fudgy cake, we guarantee they'll be asking for more!
What You'll Need:
1 box of chocolate fudge cake mix and all the ingredients listed on the box to prepare
2 cups mini marshmallows
1 cup chocolate chips of your choice
Graham cracker squares
How You Make It:
Spray your slow cooker with cooking spray. Make the cake batter as stated on the box and pour the batter into the slow cooker.
Cover with the slow cooker lid and cook on high for 2 to 2 ½ hours. Cook times can vary depending on slow cooker, so begin checking around the 2-hour mark and cook until toothpick comes out clean.
Once done, turn off slow cooker and sprinkle the mini marshmallows and chocolate chips over the cake. Cover with lid for 10 minutes. Scoop warm cake into dishes and serve with graham crackers.
And as always, don't forget to consult with your doctor before trying a new diet. If you're taking these dishes along to a gathering, remember to exercise caution when transporting your food in the slow cooker. Be sure to secure the lid and place the slow cooker in a sturdy box or laundry basket with padding around the slow cooker. Don't let a burn from hot food take the fun out of your summer.