December 4, 2017
During the 2015 holiday season, the U.S. Consumer Product Safety Commission (CPSC) estimated that there were 14,000 injuries from holiday decorating. Keep your holidays merry and bright this season with these holiday decorating safety tips.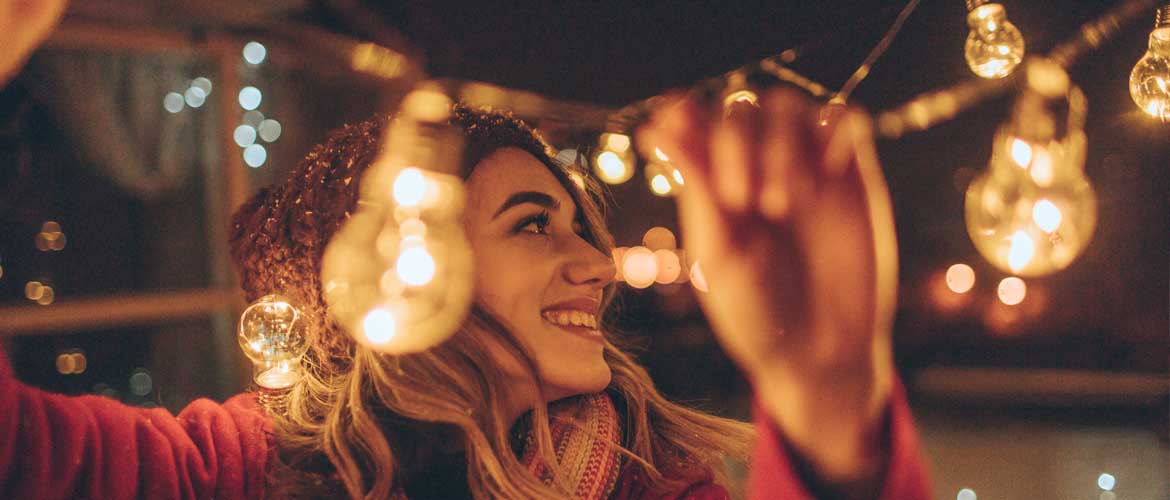 Ladders, Lights, and All That's Bright
When it comes to outdoor decorations, some of us get a little more carried away than others. If you remember Christmas with the Kranks, Luther Krank (Tim Allen), attempts to drag a giant snowman onto his roof and nearly tumbles to his death as a result. Sound familiar? If you're aiming to be the brightest and jolliest house on the block, make sure you stay safe while doing it.
If you're using a ladder to hang lights and decorations:
Make sure it is placed and secured on an even surface, free from snow and ice, before climbing. 
Make sure the ladder can support your body weight and the decorations you are carrying. 
Keep 10 feet away from overhead power lines. 
Use a wooden ladder as metal can conduct electricity, if possible. 
When it comes to securing decorations, forget the hammer and nails. Not only are you more prone to injury when using these, but there are simpler options out there. Visit your local home improvement store and pick up light clips, which are specifically designed to attach lights to a variety of surfaces. For wreaths, opt for an over the door hook, which can simply be removed at the end of the season (and doesn't leave a mark on your door).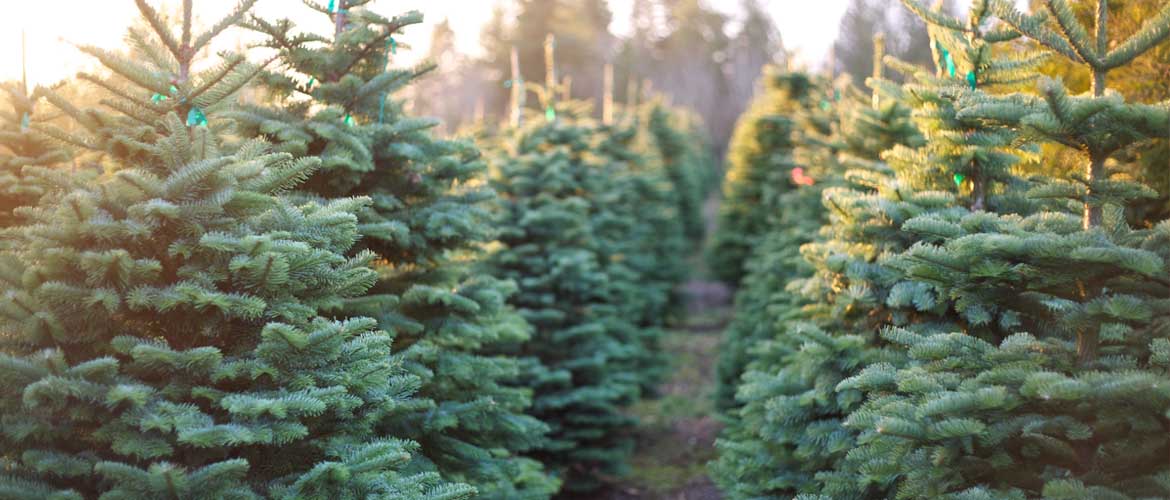 O' Christmas Tree
No holiday season is complete without a trip to the Christmas tree farm. Before you grab the kids and your favorite flannel, remember − safety first. Children are allowed (and should be encouraged) to help pick out the best tree, but leave the cutting and sawing to adults.
When you find the perfect tree:
Have at least one adult keep the tree stable while another adult does the cutting. 
Cut low to the ground and straight across. 
Make sure you leave enough of the trunk to fit in the tree stand. 
Ask your partner to pull the tree slightly away from the side where you're cutting. 
If you need help, find an employee of the farm. 
And don't forget, unlike their faux counterparts, live trees can be heavy. Don't try to move one alone. Always remember to lift with your legs, not with your back.
First things first when you bring your tree home, make sure it's hydrated. To prolong the life of your tree and prevent it from drying out (and an unnecessary fire), you'll need to make sure your tree is adequately watered every day. One of the easiest ways to ensure this is to pick a tree stand that can hold at least 1 gallon of water after the trunk has been placed in the stand.
Place your tree away from any potential heat sources like fireplaces, furnaces, and air vents. If you have small children and pets in your home, use caution and care when hanging ornaments. Place unbreakable ornaments on the lowest areas of the tree and opt for plastic ornaments throughout, as they are safer than glass ornaments in the event that one breaks. Replace metal hooks with ribbons to prevent choking or injury.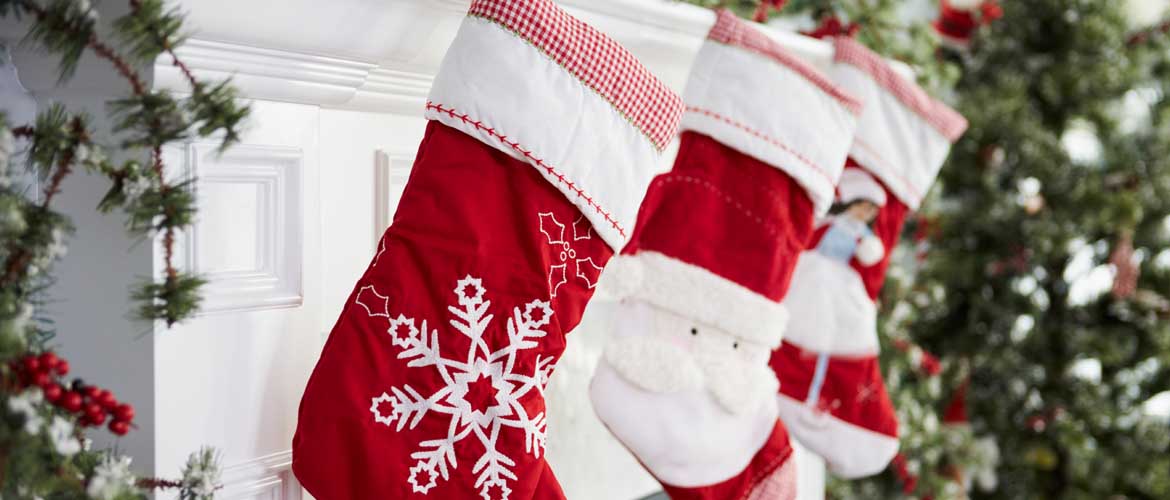 Indoor Glow and Mistletoe
Put on your favorite holiday playlist and make some cocoa, it's time to rock around the Christmas tree.
If you enjoy seasonal plants in your home this time of year, consider transitioning to silk plants if you have small children or pets. Poinsettias, Christmas cacti, mistletoe, and holly berries are poisonous if ingested.
Avoid sharp, heavy, or breakable home decorations. Keep decorations with small removable parts or any parts that resemble food or candy out of children's reach. Minimize trips and falls by placing cords and decorations in low traffic areas where they won't be walked on.
As a final touch, ensure your stockings are hung by the chimney with care. While those stocking hangers look beautiful on your mantle, they can cause injury if yanked down by a small child. Consider plastic Command hooks on the underside of your mantle. Or for more festive flair, tie stockings to your banister with ribbon or string. And while we hope your decorating is injury free, our neighborhood medical centers are here to help get you back to enjoying all of the holiday's best.