Text
September 28, 2020 
In the midst of a pandemic, we know that now more than ever, our patients need access to convenient, safe and quality health care. That's why MedExpress is excited to offer Virtual Visits* and give our patients the option to see a licensed MedExpress medical professional from the comfort of their homes. Read on for the inside scoop on Virtual Visits.  
1. Virtual Visits are for Urgent Care and COVID-19 Virus Evaluations
If you're worried about your sore throat, incessant sneezing or itchy rash, don't worry – we've got you covered. And hey, if you're worried about your symptoms appearing similar to those of COVID-19, don't be alarmed – we can help you there, too.
In fact, Virtual Visits are a crucial tool in exercising social distancing and minimizing exposure. Our medical providers can help determine if you're eligible to be tested for COVID-19 and guide you through the next steps of finding a location and helping you understand what to expect. Then, when you arrive at that center for your test, all you have to do is let one of our team members know you were seen via a Virtual Visit, and are there for your follow-up test. (Please note that only a COVID-19 send-out PCR lab test can be ordered from a Virtual Visit.)
2. Prescriptions and Follow Up Care Are Easy
What about prescriptions, you ask? That's not a problem, either. If your provider deems it medically necessary, our medical team can write a prescription for you. It can then be sent on your behalf to the pharmacy of your choice.
If you're in need of follow-up care, we've got you there, too. Depending on the level of care required, we can either pencil you in for another Virtual Visit or ask you to visit your nearby MedExpress center in person – or we may suggest a specialist or other health care provider if further evaluation is needed.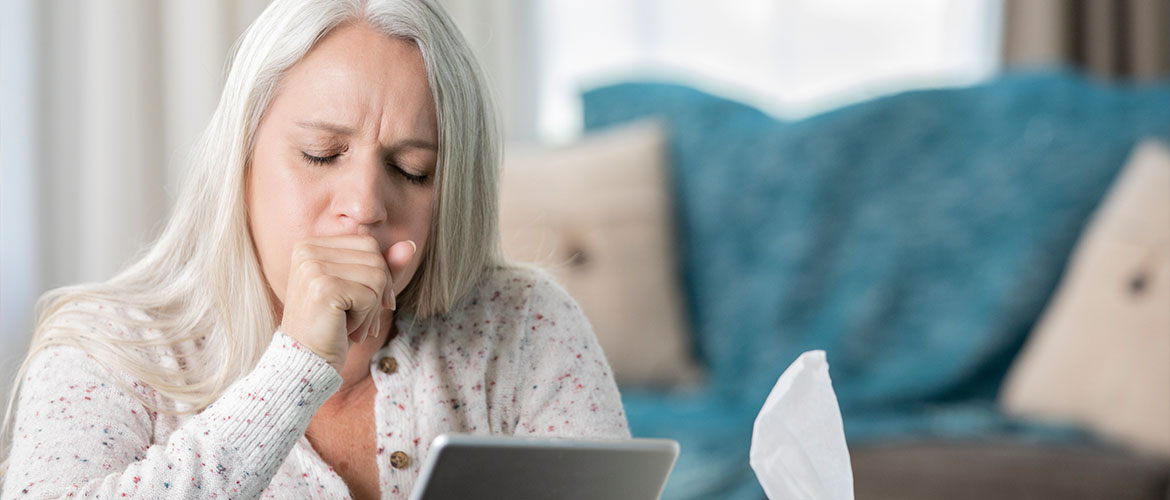 3. We Use SecureVideo Conferencing
This might not be the most glamourous or juiciest piece of the inside scoop, but it's important for those with concerns about the security of their Protected Health Information (PHI). We accomplish this high level of security by using the SecureVideo platform.
SecureVideo is an encrypted service built specifically to meet Health Insurance Portability and Accountability Act (HIPAA) regulations, among other fun security requirements. Across the country, health care providers are using this platform to securely connect you with convenient and safe evaluations – we're thrilled to join the fleet of providers doing the same.
4. We Can Accommodate Same-Day Appointments
You can breathe a sigh of relief – we offer same-day and next-day appointments for Virtual Visits.* That's right. You don't have to wait to feel better. Instead, we can get you on the books for same-day or next-day virtual care.
Each day, we have certified health care providers on deck that are ready to care for you virtually. All you have to do is call 1-888-759-1868 to get in touch with our scheduling team, and we'll see that you're placed on the schedule for a same-day or next-day appointment. In the meantime, you'll only need to take a few easy steps.
We'll ask you to share the reason for your visit and complete a brief screening to help our providers and clinical staff know what to expect when they jump on a call with you. Then, our scheduling team can walk you through the steps on how to access SecureVideo. Whenever your time slot comes around, all you'll have to do is click the provided video link to virtually meet with one of our medical providers. And you never have to leave your home (or change out of your PJs if you don't want to).
The Not-So-Fun Stuff
Now all of that being said, there are a couple of things you need to know.
At this time, patients must be physically located in the states where a MedExpress center is located in order to schedule a MedExpress Virtual Visit. This just means we want to connect you with health care providers located within the state you reside (and they practice) in to help accommodate regulations where the provider is legally allowed to practice medicine and our patients can legally be seen. Fortunately, though, we offer this service in all of the states we operate in: Arkansas, Delaware, Florida, Illinois, Indiana, Kansas, Maryland, Massachusetts, Michigan, Minnesota, Nebraska, Oklahoma, Pennsylvania, Texas, Virginia and West Virginia. So if you live in one of those states, feel free to give us a ring, and we can get you scheduled for a MedExpress Virtual Visit!
Bottom line: We want our patients to feel safe and comfortable – and if that means seeking care from your home, then we are here to help make that happen. We hope you'll keep us in mind when you have your next bout of itchy, red eyes or a sore throat. No matter how we deliver it, we want to make sure you're getting Great Care. Fast.®
*All appointments subject to availability. Patients must be physically located in states where service offering is available in order to utilize this service. Please be advised that some illnesses and injuries are more appropriately treated in-person, and you may be asked to visit a MedExpress center in-person or directed to another health care provider or facility, when appropriate.