Text
If you're weighing the pros and cons and trying to determine if developing a program is right for your workforce, we've got some insights to help you decide – as well as some practical examples of wellness programs in action.
At MedExpress, we hear a lot of questions from our employer health services clients about wellness programs and their benefits. To help answer your questions, we're sharing some tips on why wellness is so important, as well as ways we can help you get started on developing a successful program that is tailored specifically for your company and your employees.
What Is a Wellness Program and How Will It Help My Company's Bottom Line?
Wellness programs help employees make healthy decisions by offering educational resources, wellness challenges, and access to healthy activities. These types of programs aim to boost employee engagement and productivity, while lowering absenteeism and healthcare costs.
There are many companies who have seen success in these areas. A few years back, Harvard Business Review talked to some well-known companies in the United States that have implemented wellness programs for their employees. Here's what they found:
Johnson & Johnson estimated that their wellness programs saved the company $250 million over the course of a decade.1
SAS Institute, an analytics software company, boasted a 4 percent voluntary turnover rate because of their wellness programs.1
Biltmore Tourism also saw a decline in voluntary turnover because of their wellness programs, from 19 percent to 9 percent in just four years.1
Employees from Nelnet, a financial services company, most often reported in their exit interviews that they would miss the employee wellness program.1
These are just a few examples of how companies have seen positive improvements in their employees' health, absenteeism, productivity, and attitudes after implementing a wellness program. But what made them so successful? It is relatively simple – they created a tailored program that fit their employees' needs.
What Would My Employees Benefit From the Most?

A great way to determine how your employees – and your company's bottom line – will benefit the most is by doing a little research and evaluating your workplace environment.*
For example, what health risks are most prevalent in your employee base? Do a high population of your employees smoke or use tobacco? Perhaps your employees deal with obesity from sedentary jobs and lifestyles? Identifying the general risks that could lead to greater health problems is the first step in making the connection between your employees and a beneficial program.
For example, Optum, which is the MedExpress parent company and a part of UnitedHealth Group, found in a recent study that 62 percent of employers who wanted to promote change in their workplace environment focused on creating a smoke-free campus or providing healthier food and beverage options to their employees. But these are just two options out of many that can influence positive change and a culture of wellness.
Don't forget that wellness programs should strive to promote overall employee health, not just physical fitness. If productivity appears to be low for reasons other than physical health, your employees may need a program focused on mindfulness and stress reduction. Your employees have outside stressors, too − from family obligations and furthering their education to many others.
Need some ideas? Try incorporating a challenge into your workplace wellness initiatives:
A nutrition challenge that helps employees track their daily servings of fruits, vegetables, and protein
A mindfulness challenge with short activities, such as yoga or deep breathing, to help clear the mind, reduce stress, and increase productivity
A quality of sleep challenge to instill positive sleeping behaviors, such as turning off electronics or cutting out caffeine before bed
An exercise challenge with several small commitments, like losing one to two pounds each week or moving ten minutes every day, that show results over time
A walking challenge to see which employee or team of employees can walk the farthest 
MedExpress Pro Tip: We created a challenge called the Road Trip, which encourages teams of four to compete to see who can accumulate enough miles that they could have walked across the United States. To help them reach their goal, we offered bonus points for completing certain tasks, such as stopping in to their MedExpress at Work on-site health center for a blood pressure screening, which earned participants an extra 100 miles toward the finish line (while the company gained preventative health insights that could benefit the workforce).
How Long Should a Wellness Program Last?
Your company's wellness initiatives should never have an end date. To reinforce the importance of overall wellness, make sure you are continuously supporting your employees on their journey toward better health. One way to ensure this support is by creating a calendar that includes all components of your wellness program.
Here is an example calendar:
January: Lunch and learn focused on sticking with New Year's resolutions
February: Health fair showcasing all employee benefits
March: Educational resources on nutrition for National Nutrition Month
April – June: Walking challenge
July – August: Lunch and learns focused on summer safety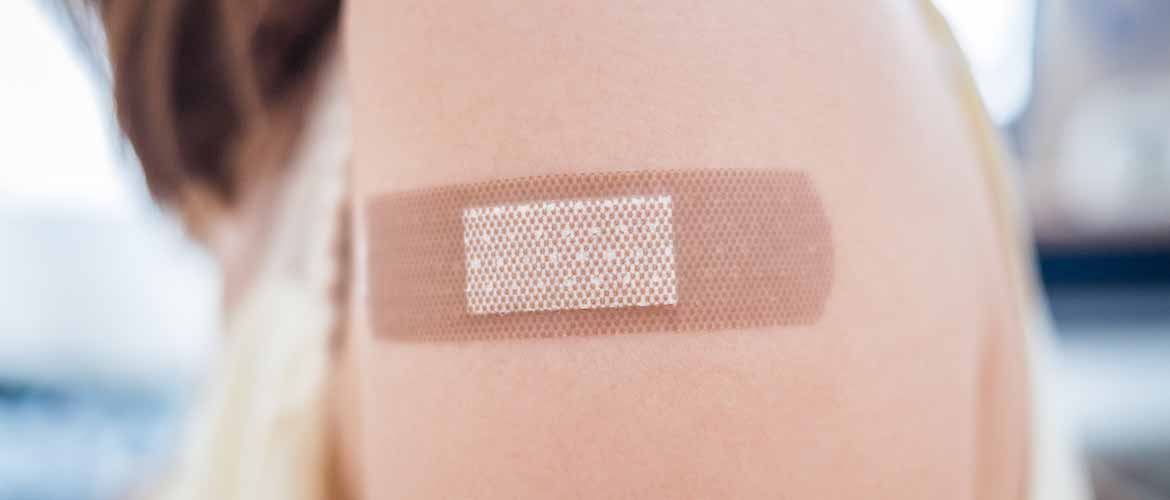 September: Flu shot clinic and educational resources on staying healthy
October – December: Stress relief challenge as you enter the holiday season
These are just a few of the many options when building your wellness program. As previously mentioned, you should tailor your calendar based on what your employees are interested in or could use help with.
How Do I Get My Employees Engaged?
Getting your employees engaged in the program that you offer can often be a challenge. In fact, according to Gallup, 85 percent of large employers offer a wellness program. Only 60 percent of U.S. employees are aware that their company offers a wellness program; and 40 percent of those who are aware of the program say they actually participate.2 If you do the math, that equals to just over 20 percent of the polled workforces that were participating in the available wellness program. This show that simply having a wellness initiative or program in place isn't enough to improve employee well-being, productivity, or morale.
So, what can you do? At MedExpress, we recommend the following steps:
Actively promote the wellness program, whether that is through flyers, posters, emails, or desk drops. Determine the appropriate channel based on your workplace setting. If your employees are at their computers for most of the day, a series of email notifications may suffice. If the team is working in a warehouse setting without computers nearby, flyers or posters may be a better option.
Encourage participation by upper management to show that health and fitness are priorities. Leaders in the workplace should help employees set goals and keep their team members motivated.
Align educational material around relevant health topics. For example, if your wellness challenge is centered on healthy eating, share educational resources on how to do so. (If you need help, MedExpress has a library of free healthy handouts that are perfect to supplement your challenge. Simply contact us at EHSSales@medexpress.com.)
Focus on more than just physical fitness. As mentioned above, stress relief, mental health, and social responsibility are other important factors in the workplace.
Offer time throughout the day for the program. If the program is only offered before or after work, many employees will not want or be able to participate. This is another reason why manager support and participation is a key part of engagement.
Consider offering prizes to bring out the competitiveness in your employees. For example, if you host a walking challenge, you could promote that the winner(s) will receive a wearable activity tracker. 
Is Data Collection Important?
The last step in each initiative of your wellness program is to collect workplace wellness data. This is a key part of your program to ensure you're seeing results and help you determine if adjustments are needed. However, it is important to keep in mind that individual patient/employee health information is confidential and protected by the Health Insurance Portability and Accountability Act (HIPAA). Be sure to check in with your legal department to make sure you follow all HIPAA standards.
An additional way to measure the program's success can include sending short surveys after events, such as lunch and learns or health fairs, asking employees who attended to rate the information they received and their perspective of the event.
Keep in mind that results do take some time, but don't be afraid to make changes along the way! Finding the best program for your audience may take some trial and error, but the work will pay off for both your employees and your company overall.
If you would like to learn more about MedExpress services that will complement your wellness program, such as on-site biometric screenings or flu shot clinics, contact us here.
* Individual patient/employee health information is confidential and protected by HIPAA.
MedExpress CTA Module
are you an employer?
MedExpress offers a wide range of health and wellness services to keep employees health.
LEARN MORE