Text
February 20, 2023
Safeguarding employees against risk is a vital part of doing business. A good place to start in determining risk factors in the workplace is the Occupational Safety and Health Administration's (OSHA) list of "Top 10 Most Frequently Cited Standards" from the recent year.1
This list helps businesses learn about common mistakes. The information can be used to ensure your safety processes are well established and to educate your employees about common risks. Doing both of those things may help you avoid being cited yourself as well as protect your workforce against injury.
Let's look at the top citations from 2021. We'll start with number 10 and work our way to the most commonly cited standard.
10. Machine Guarding
Machine guarding is a safety effort meant to shield employees from parts of equipment that may cause injuries, such as pinched body parts, amputations or burns. OSHA's number ten violation was related to improper machine guarding and machinery that was not anchored correctly. Check your machine guards and make sure all machinery is affixed correctly to keep employees safe.
In addition, any tools used to operate machinery must be properly stored so that they do not become safety hazards themselves.
9. Proper Certification for Powered Industrial Trucks
OSHA estimates that there are around 96,700 injuries every year related to powered industrial trucks, or forklifts. Out of those injuries, nearly 35,000 are considered "severe" injuries.2 This is the main reason why all drivers of powered industrial trucks, or forklifts, must be trained and certified. Education is needed to teach employees how to avoid a falling load or other accidents that may occur on loading docks. Before permission is granted to operate a forklift, the employee must pass an evaluation following the training. Aside from this certification, any employee under 18 years old is not permitted to operate a forklift under any circumstance.
8.Personal Protective and Lifesaving Equipment – Eye and Face Protection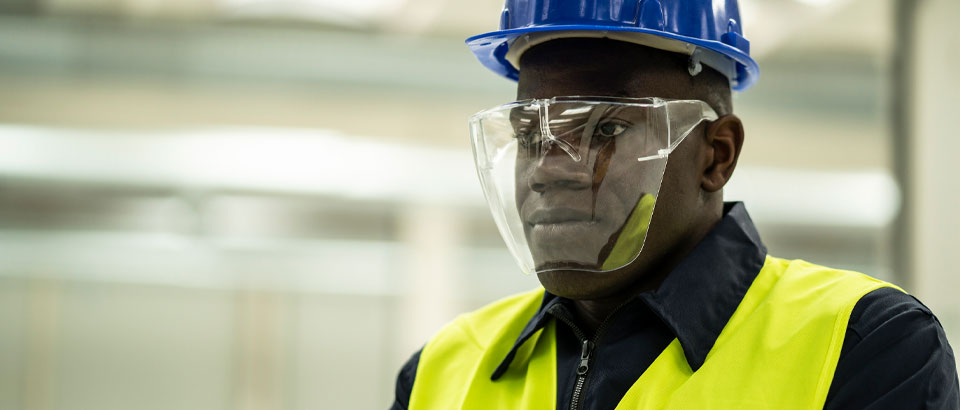 Coming in at number eight is eye and face protection violations. OSHA investigators have found that workers are not always wearing the necessary personal protective equipment (PPE) to protect their eyes and face from flying particles, chemicals, gases or dangerous light radiation.
When choosing the necessary eye protection, it is important to make sure it fits the employees correctly and does not interfere with their necessary work movements.
MedExpress Pro Tip: Make sure that employees who wear prescription lenses are able to either incorporate the prescription into the design of the eye protection, or that the eye protection effectively covers their prescription lenses.
7. Lockout/Tagout
Lockout/tagout is a safety procedure used to shut off machinery or equipment to prevent hazardous energy releases, like electrical, mechanical, chemical or thermal energy. These energies can be hazardous to workers if unexpectedly released during the servicing or maintenance of machines and equipment.
The top violations related to lockout/tagout occurred when companies had no written procedures, did not perform periodic inspections of procedures, or did not provide appropriate employee training.
It is important to educate all employees who deal with lockout/tagout about the hazardous energy sources in the workplace, how to control those sources and the magnitude of the energy.
MedExpress Pro Tip: Always have written lockout/tagout procedures and make sure your employees are trained on how to use them and where to find them. This will help not only to avoid this OSHA violation, but first and foremost, to protect your employees' health and safety.
6. Fall Protection – Training Requirements
Fall protection equipment is used to make working at heights safer and is required by OSHA for employers who have employees working at certain heights. Any employee who uses personal fall protection systems must receive fall protection and safety training before working in an environment where they are exposed to a fall hazard.
This violation stemmed from employers not having an established training program for workers who may be exposed to these hazards.
After completing the one-time training, which must be provided by a qualified individual, a written certification of the training must be kept on file as proof that the employee could identify potential fall hazards and other safety risks.
5. Scaffolding

Coming in at number five of the top 2021 OSHA violations was the improper use of scaffolding. OSHA investigators frequently recorded violations, specifically in construction, related to access and improper assembly of scaffolding. The Bureau of Labor and Statistics (BLS) reports that most scaffold-related incidents are due to planking or support giving way, or the employee slipping or being struck by a falling object.3
MedExpress Pro Tip: Always know the specific rules for using scaffolding in your industry. As an employer, be sure that all employees are always using proper fall protection equipment. Not only is improper use of fall protection or non-use an OSHA violation, but it's dangerous for your employees.
4. Hazard Communications
In 2021, companies were cited for inadequate training and missing or outdated data sheets explaining on-site hazardous chemicals. All employees, temporary workers and contractors need to be aware of where to find all necessary information related to hazardous chemical data and exposure.
MedExpress Pro Tip: To avoid this citation and keep your employees safe, create a schedule to review hazard communications and data sheets to be sure that they are up-to-date. Then place all refreshed communications in a common area for workers to reference.
3. Ladders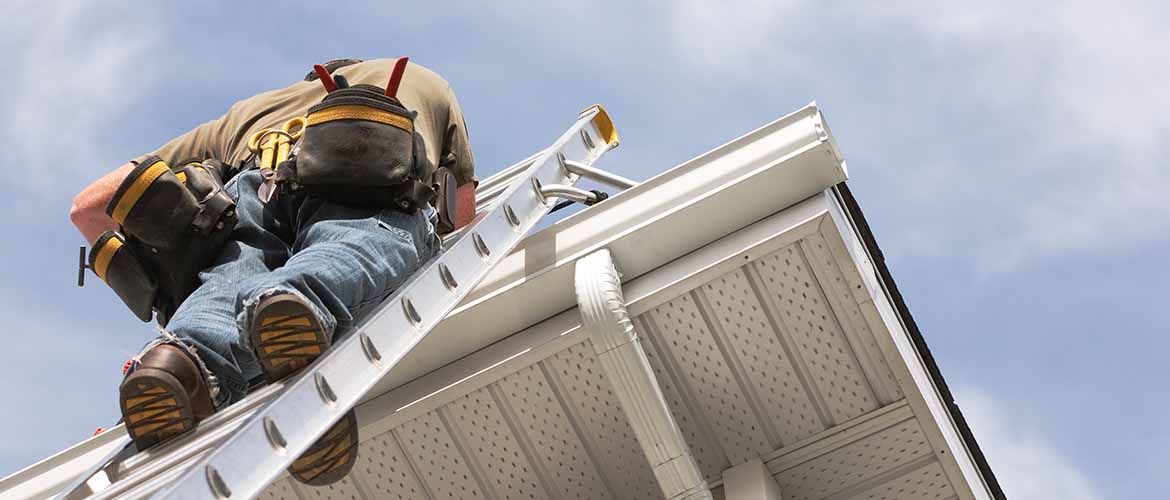 At number three on OSHA's list were violations with ladders. The most common ladder hazards are associated with employees not using portable ladders in accordance with their specifications.
MedExpress Pro Tip: Make sure that employees know the proper way to climb and use a ladder. Employees should never use the top rung of a ladder as a step or use a ladder that is broken in any way.
2. Respiratory Protection
The most common respiratory protection citations occurred when employees wore respirators but were not medically evaluated, were overexposed to contaminants or were not properly fitted for respiratory protection.
MedExpress Pro Tip: Proper respiratory fit testing and medical evaluation are crucial to keeping your employees safe and productive. Ensure that all required employees have the proper qualifications to work in situations that expose them to respiratory risk.
And the most frequently OSHA violated standard is…
1. Fall Protection
Lack of fall protection remains the top OSHA-reported violation, especially in the construction industry.
Violations ranged from improper cleanup of spills to not using railings for guarding holes in floors where workers may accidentally walk.
Ensure your employees are aware of how to correct fall hazards in their working environment and who they should contact if they see a potential risk.
How Can I Enforce Safety?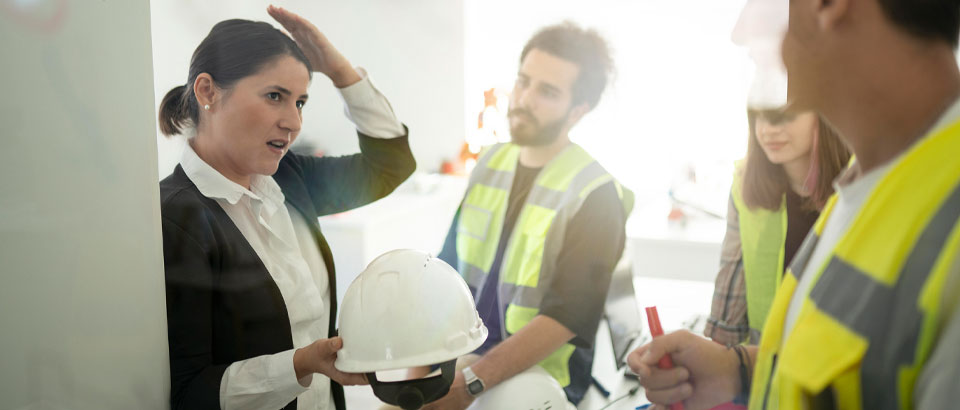 Holding regular safety meetings with your staff is an important way to show that safety is a priority in your organization. Consider what timeframe works well – biannually, quarterly or monthly. If you have daily huddles, sharing a safety tip or reminder each day is another way to keep safety and wellness top-of-mind.
In addition, consider hanging safety signage in areas where accidents are likely to occur. For example, place a flyer with reminders on hazardous chemicals in the storage area where you keep these chemicals or in areas where workers may be exposed. This serves as a constant reminder every time your employees walk by the signage.
And if an accident does occur, the team at your local MedExpress center is here to help. With our workers' compensation and injury care services, your employees get convenient access to high-quality care in an appropriate setting. For more information, visit our workers' comp and injury care page.
Originally published June 2018, December 2018 and November 2021. Updated February 2023.
MedExpress Color Block
Text
And if an accident does occur, the team at your local MedExpress center is here to help. With our workers' compensation and injury care services, your employees get convenient access to high-quality care in an appropriate setting.