MedExpress Intro Copy
At MedExpress, we believe in providing high-quality care and exceeding our patients' expectations. Together, we can tackle challenges and seize opportunities – all while practicing medicine the way it was intended.
MedExpress Middle Image
what are you interested in?
PHYSICIANS
A physician-led company, we know the importance of great care, flexibility, and growth.
Learn more
CENTER ROLES
Our energized and friendly center team is essential to exceeding our patients' expectations.
Learn more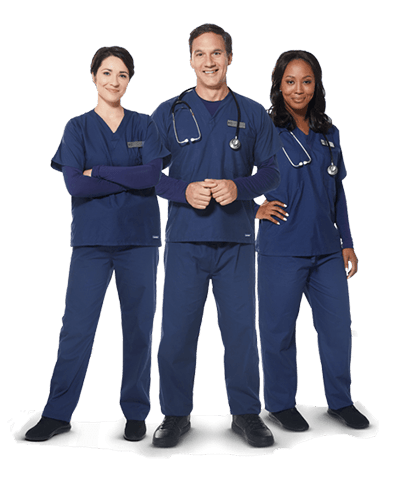 ADVANCED PRACTITIONERS
Physician assistants and nurse practitioners are a vital part of our patient-first care.
Learn more
ADMINISTRATIVE OFFICES TEAM
Make a difference in the lives of patients while working in our administrative offices.
Learn more
MedExpress CTA Module
are you a good fit for our team, but there's not currently an opening?
Sign up to learn when opportunities are coming near you.
SIGN UP
MedExpress Color Block
our vision. our values.
Text
Living our values in everything we do, we believe in providing exceptional care to our neighbors in the communities where we live and work.
MedExpress Why Us
why us?
MedExpress Testimonial Carousel
Testimonials
"Our commitment to exceptional patient care is unwavering and that will never change."

"The best parts of my job are the flexibility in my schedule and the gratitude from my patients for helping them feel better."

"My favorite memory at MedExpress is when a patient brought us homemade cinnamon rolls just because she was so thankful for the care she received."
MedExpress CTA Module
are you a physician interested in joining us?
QUICK APPLY