Text
Take a look at some of the ways we've supported the health and well-being of our communities.

Text
2021 – Boys & Girls Clubs of Central Arkansas Sports Equipment Donation

Text
MedExpress donated more than 900 pieces of new sports equipment to Boys & Girls Clubs of Central Arkansas. The equipment, provided in partnership with Good Sports, a national nonprofit working to create equitable access to sports for kids, included playground balls, hula hoops, jump ropes, basketballs, soccer balls, softball bats, baseball bats, volleyballs, and dodgeballs. Items will be incorporated into Boys & Girls Clubs of Central Arkansas' healthy lifestyle programming, helping to bolster existing sports leagues and encourage more girls to participate.
Text
2021 - Greenbrier County Wellness Week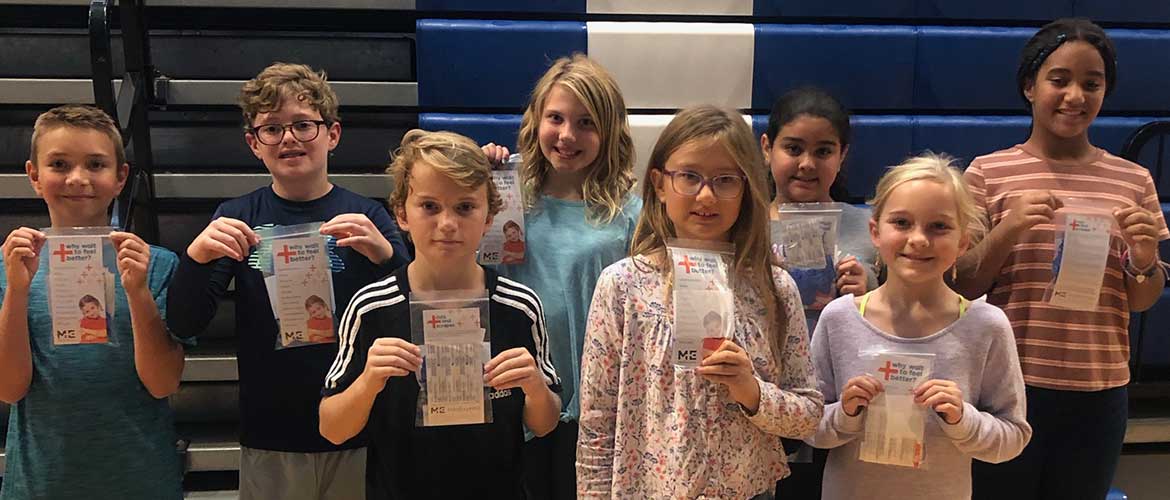 For over four years, MedExpress has been proud to partner with the Greenbrier County Schools in West Virginia to support their Wellness Champion Program. The program aims to combat childhood diseases associated with obesity and a lack of physical activity through nutrition education, access to healthy snacks, staff wellness resources, physical education, and tobacco-use prevention.
Through this partnership, MedExpress provided a variety of resources to support Wellness Week in the schools. More than 400 pre-K through second grade students participated in MedExpress' virtual germy hands program where they learned the importance of life-long healthy habits like basic hygiene and proper hand washing techniques.
2020 – Boys & Girls Clubs of America Food Program Donation
Text
MedExpress proudly partnered with local chapters of Boys & Girls Clubs of America (BGC) to donate nearly $40,000 to help combat food insecurity in Florida and Pennsylvania. We were able to help local BGC chapters provide more than 7,000 hot meals for club members and their families.

Text
---
Interested in Partnering with Us?
If you represent an organization that supports one of our focus areas (zero hunger, good health and well-being and quality education) please reach out to us through our request form here.
If your request is selected, a MedExpress team member will contact you within 60 days of your submission. Due to the overwhelming number of requests we receive, we are not able to return email, fax or phone inquiries on the status of requests.
Still have questions? Please reach out to a MedExpress Social Responsibility Representative by emailing us at communityconnections@medexpress.com.